It Won't Be Easy in The Big Easy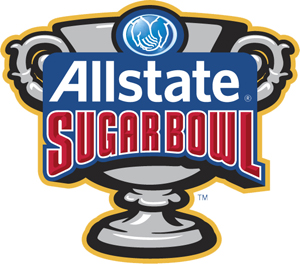 Finally, after a week in which Outland Trophy winner and our Biggest Ugly of them all, Andre Smith, was suspended for contact with a sports agent and key assistants gazed longingly at greener, more cash-filled pastures (and yes, it looks like Bama DC Kevin Steele is off to Clemson), we get to play a football game tonight.
Bama is a 9-point favorite against the Utah Utes in tonight's Sugar Bowl. Sure, the Tide would much rather be playing a higher profile team like Texas or Ohio State, but they know the Utes have a mid-major-sized chip on their shoulders and will be bringing it hard.
Bama has much to play for as well–a crowning touch to a surprisingly overachieving season and the school's first win in a BCS game. Still, it seems like Bama is in a bit of a "no-win" situation here, castigated by the ESPN talking heads if they lose, met with a sigh and a "So what?" if they win.
From a psychological standpoint, it'll be interesting to see how they respond. I imagine that St. Nick has anticipated all this and will have them fighting ready. It won't be decided early, but look for Bama to pull away and prevail as their punishing defense and grinding ground game/dink and dunk attack exact their customary toll over the first 3 quarters. And don't be surprised if Julio doesn't break open a big one or two as well.
Of course, if the Tide wants to surprise me and perform an encore of the first half of Blackout Night in Athens, I'm down with that.
Number One Son got a ticket and some walking-around-The-French-Quarter cash for Christmas, so he's on the ground in The Big Easy filing regular dispatches.
Well, actually we've only heard from him twice, once to tell us he was there safe and sound, and once to tell us that he'd just ate the most amazing crawfish etouffee. Good, I hear they have stuff like that down there.
Before he left, I issued him the following instructions: Don't talk to sports agents (or crossdressers. Is there a difference?), no violations of "team rules," and keep your money, ID and CC in that little travel pouch around your neck, your hand on your phone and your head on your shoulders at all times.
Here's hoping the Tide keeps theirs as well, because one thing's for sure: It won't be easy in The Big Easy.
Roll Tide, Roll.