Is Nothing Sacred Anymore?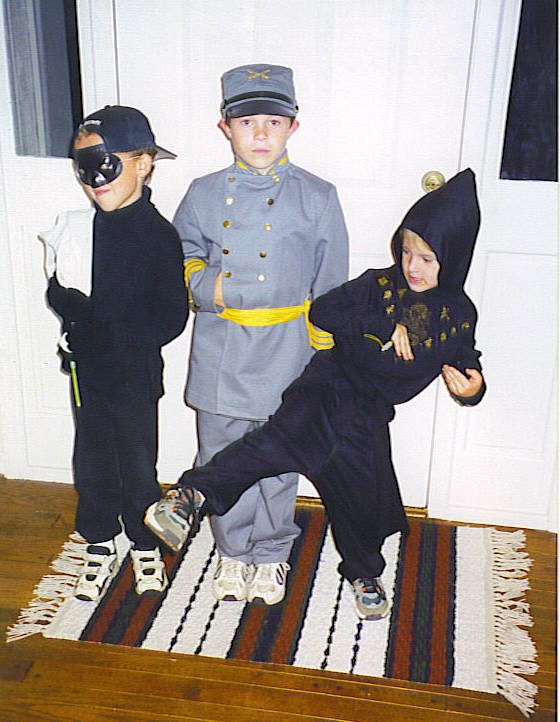 There's a bowl nearly full of Halloween candy on our kitchen counter. It's not supposed to be that way, you know. But last night, we had a grand total of 10 trick-or-treaters knock on our front door and accost us for candy. What a bummer.
When we moved into this neighborhood 11 years ago, our street was the place to be on Halloween night. The sidewalks were packed with moms and dads escorting cute little ghouls and goblins from one house to another. It was one of the few times when everybody was out–a block party if there ever was one–and the spirit of community mingled freely with the other shades and shadows conjured up on those crisp, moonlit fall nights.
But no more.
So what's changed? Probably the main reason for the death of Halloween is that parents have been scared witless. Not by ghosts and vampires, mind you, but by the specter of their little Johnny or Jane receiving a poisoned piece of candy. That, plus a heaping helping of southern fried evangelical guilt (i.e. Halloween is the Devil's Day).
Along that line, it seemed that every church within a 5-mile radius of my house (and there are dozens) was competing with its neighbor to offer a bigger and better alternative, "Fall Festival" last night. I drove by several whose parking lots were filled with fun, inflatable slides and moon bounces and large signs proclaiming a "safe, fun and spiritual" alternative. If you're wondering, like me, what happened to all the trick-or-treaters, then you need look no further.
Safe, fun and spiritual. So, it's not enough for churches to engage in evangelism, mission work, marriage and family seminars, divorce recovery workshops, Upward Basketball, weight control classes (What Would Jesus Eat?), soccer camps, Pilates for Christ and Mothers Day Out. Now they have to go after Halloween too?
I know I'm swimming against the tide here, and yes, I know that current fads and trends have their conveniences and advantages. But as a guy who was raised in the 60s and whose Mom fed him Coke in his bottle and allowed him to walk up to a perfect stranger (egads!)and demand a piece of candy on Halloween night, I find myself looking askance at today's version of postmodern, educated, enlightened, overly-cautious, sissified parents.
I've come to the conclusion that a life that is completely sanitized and safe, that is devoid of all danger and risk, is, at the end of the day, a boring life.
And I find myself asking this question: Is nothing sacred anymore?