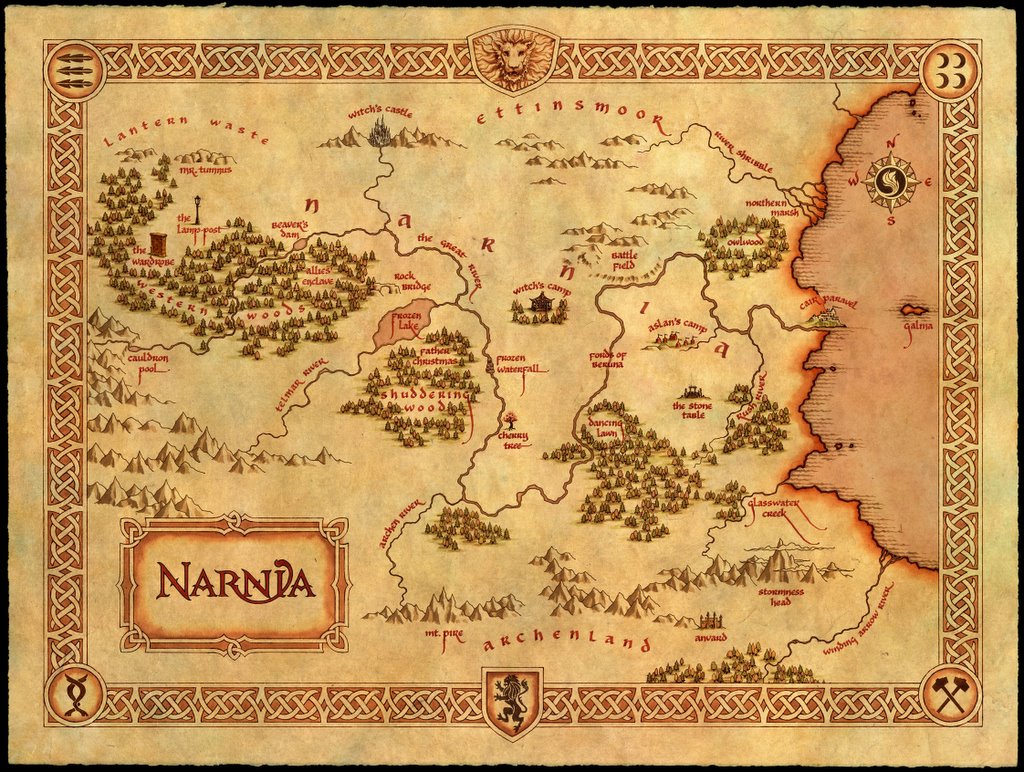 Today is the day. T-minus 12 hours and counting. I have my tickets. Do you have yours?
Dr. Bruce Edwards, renowned C.S. Lewis expert, has already weighed in with both his first and second impressions (warning: there is some spoiler material there, so if you are completely unfamilar with the story or want to remain uninfluenced by his impressions, beware). Some of what he has to say may surprise you. A note on Edwards for those interested in such trivia: An evangelical Christian who now attends a local community church near his home, Edwards was raised in the Church of Christ. I have some friends here in Huntsville who knew him during his first two years of undergraduate studies at Florida College.
Dr. Edwards is also quoted in a very balanced piece on The Lion, the Witch and the Wardrobe which appeared in last week's USA Today.
And finally allow me one more personal Lewis recollection to mark the occasion of the movie premiere. As I wrote in an earlier post, I had the opportunity to teach a Sunday school class on the Lewis classic The Screwtape Letters a few years ago. One morning before class, one of the ladies who had been attending approached me. "Kay" was quiet and shy and looked every bit the part of "the librarian" who would be sent over from central casting. She stood there for a few seconds and finally leaned over to say something. I had to lean over too in order to hear her bashful whisper.
"I thought you might be interested in this," she said. She then handed me a handwritten letter and envelope.
Lewis had the endearing habit of being hopelessly devoted to his many fans. He took great care to answer as many letters as possible, especially those from children who wrote with questions about the Narnia series. In the late 1950s, my friend Kay had read every one of the Narnia books and had written to Lewis to express her appreciation and to ask him some questions.
I examined the letter more closely and suddenly realized that I was holding a handwritten letter from C.S. Lewis himself, complete with his signature and an envelope bearing an Oxford postmark. "Interested," indeed, I was, and I suddenly felt a little weak in the knees!
It occured to me that it was time for a little "show and tell." I managed to get past my shock and breathlessness to ask Kay if she would like to speak to the class about her treasure. To my surprise, Kay responded, "Yes!" I then yielded the floor to my friend who, with uncharacteristic animation, regaled the class with the story of how she had been honored and blessed by her favorite childhood author and his hand-written reply to her letter.
Talk about sacramental moments…
Perhaps more such times lie ahead for those of us who gather the courage to walk through the Wardrobe and into the magical world of Narnia. Like Aslan the lion, I'm hoping that it won't be a "tame" experience.