That day, for no particular reason, I decided to go for a little run. So I ran to the end of the road. And when I got there, I thought maybe I'd run to the end of town. And when I got there, I thought maybe I'd just run across Greenbow County. And I figured, since I run this far, maybe I'd just run across the great state of Alabama. And that's what I did. I ran clear across Alabama.

–Forrest Gump.

I believe God made me for a purpose, but he also made me fast. And when I run I feel His pleasure.

-Eric Liddell, Chariots of Fire
At yesterday's Mercedes Benz Marathon Day in Birmingham, Alabama, I finished 35 minutes ahead of this guy: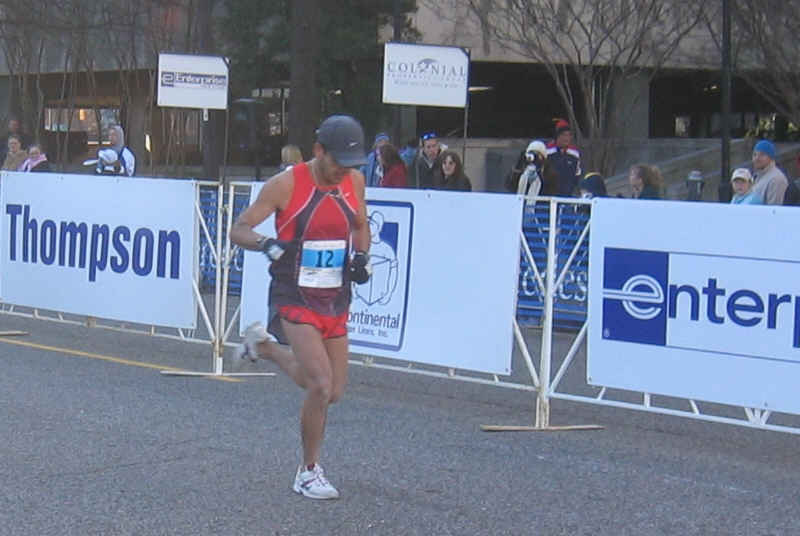 Well, okay, he did run 26.2 miles as opposed to my 13.1, but let's get picky why don't we?
A half-marathon is not quite "clear across Alabama," but throw in a hilly course and frosty temperatures (29 degrees at the start, 33 at the finish) and I can assure you that at times it felt like it. My 1:55:38 in the event was pretty pedestrian by running standards, but well within my goal of finishing in under 2 hours; well within my goal of finishing, period. Still, I was pleased with my effort that put me in the 70th percentile or so of all those who ran the race (over 2400 runners), and the experience left me hungry to shave a few more minutes off my time the next time out.
Of course, it's really not about being fast anymore. Seriously. It's about the movement. It's about a little pride in doing something that not that many other people can do. It's about running for "the health of it" and hopefully keeping the Reaper at bay just a little while longer. It's about feeling God's pleasure in my bones (although I will admit to feeling a little of his wrath this morning in my quads). That 7:09 mile coming down the backside of Red Mountain at mile 10 felt, after all, downright heavenly.
It's also about cool goodies like free water bottles, t-shirts and finishers medals such as this one: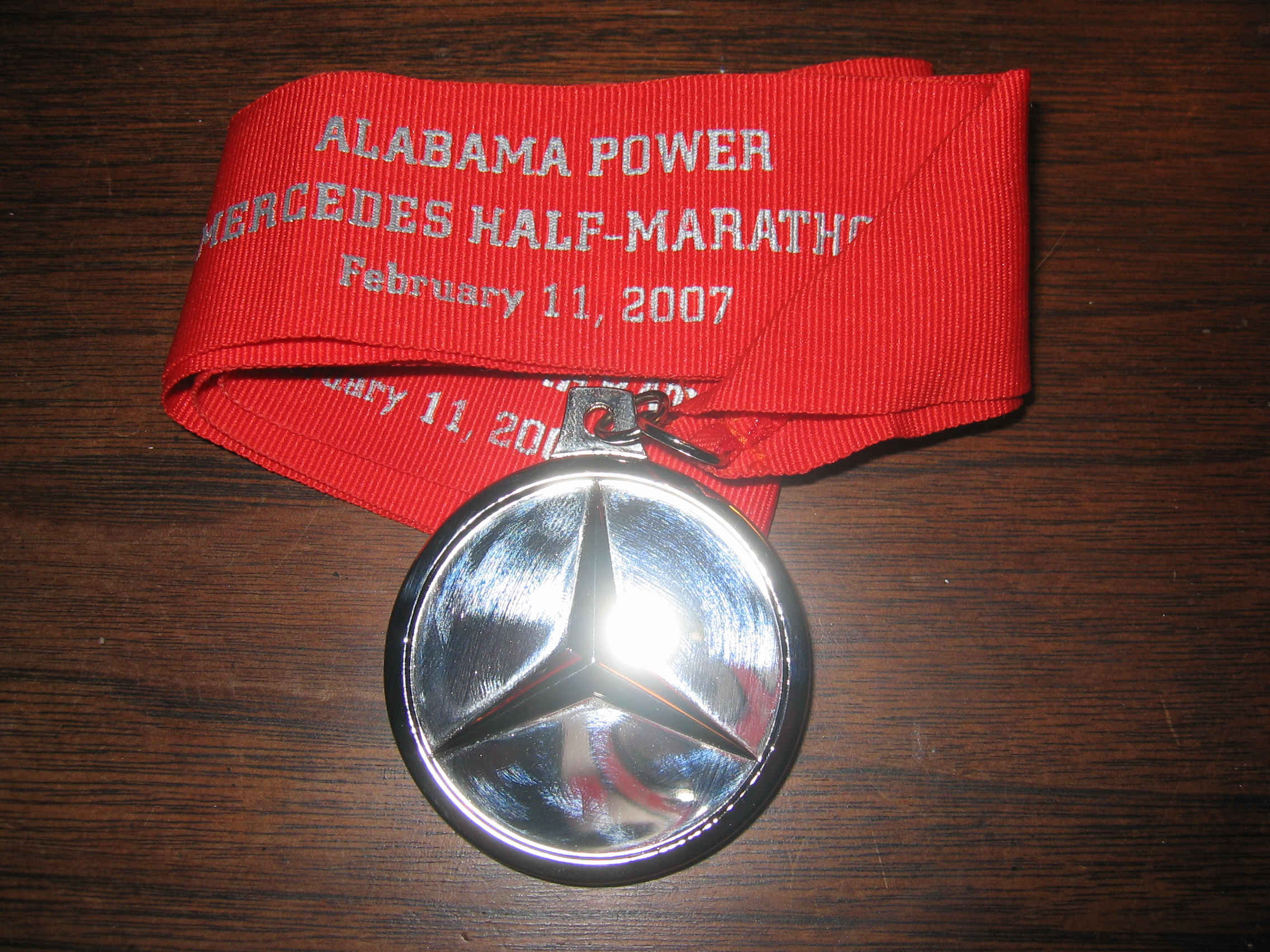 Whether one ran, walked or crawled across the finish line, everyone who completed the race received one of these hood ornaments. I shudder to think how many luxury sedans had to be sacrificed to make that possible.
My question to a race organizer yesterday was: Wasn't there something else that was supposed to come with this?
His response: Run Eyeguy! Run!