O! Must We Be So Predictable?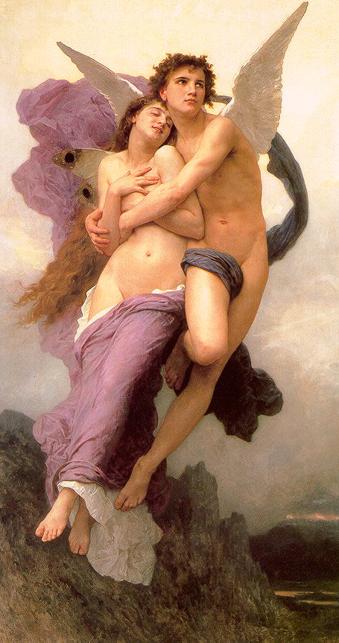 Eyegal and I love each other a lot. If you read that Washington Post article from yesterday, you'll know what I mean when I say that we're cruising along, kicking up a fair amount of oxytocin with some frequent dopamine now and then to spice things up. In short, I ain't complainin' and neither is she (I hope).
But when it comes to the whole Valentine Day's thing, we just refuse to get too worked up after nearly 22 years of raising kids and romance-in-the-trenches. In days of yore, we used to knock ourselves out, buying the cards, roses, lacy teddies and tacky boxers, etc. and competing with the masses for that rare table at the most popular bistro for Valentine's Day dinner.
But no more. We steadfastly refuse to be co-opted by and assimilated into the Madison Avenue/Hallmark coalition.
I must say, though, that things have really been breaking my way this week. Monday night, we were gifted with a nice dinner out from some friends. The host even made sure that each lady present had a single red rose (mark that one off my list!).
Last night, Eyegal gave me my Valentine's Day present so we could celebrate a little early (four new wine glasses and a nice bottle of red). For her part, she now has a very nice red camisole to wear with some of her outfits this spring. Next week, we plan to quietly celebrate a belated Valentine's Day with a couple of close friends at another bistro after all the hoopla has settled down.
Now there's nothing wrong with making a big deal out of Valentine's Day–to each his (or her) own. It's just that we're a little burned out with people telling us that we have to have such and such feeling at a certain time. In other words, we're tired of dancing to another person's tune. Especially when that person is asking the question: What's in your wallet?
Happy Valentine's Day to you all. May your celebrations–whether small or large–be blessed. And, of course, filled with copious amounts of dopamine.