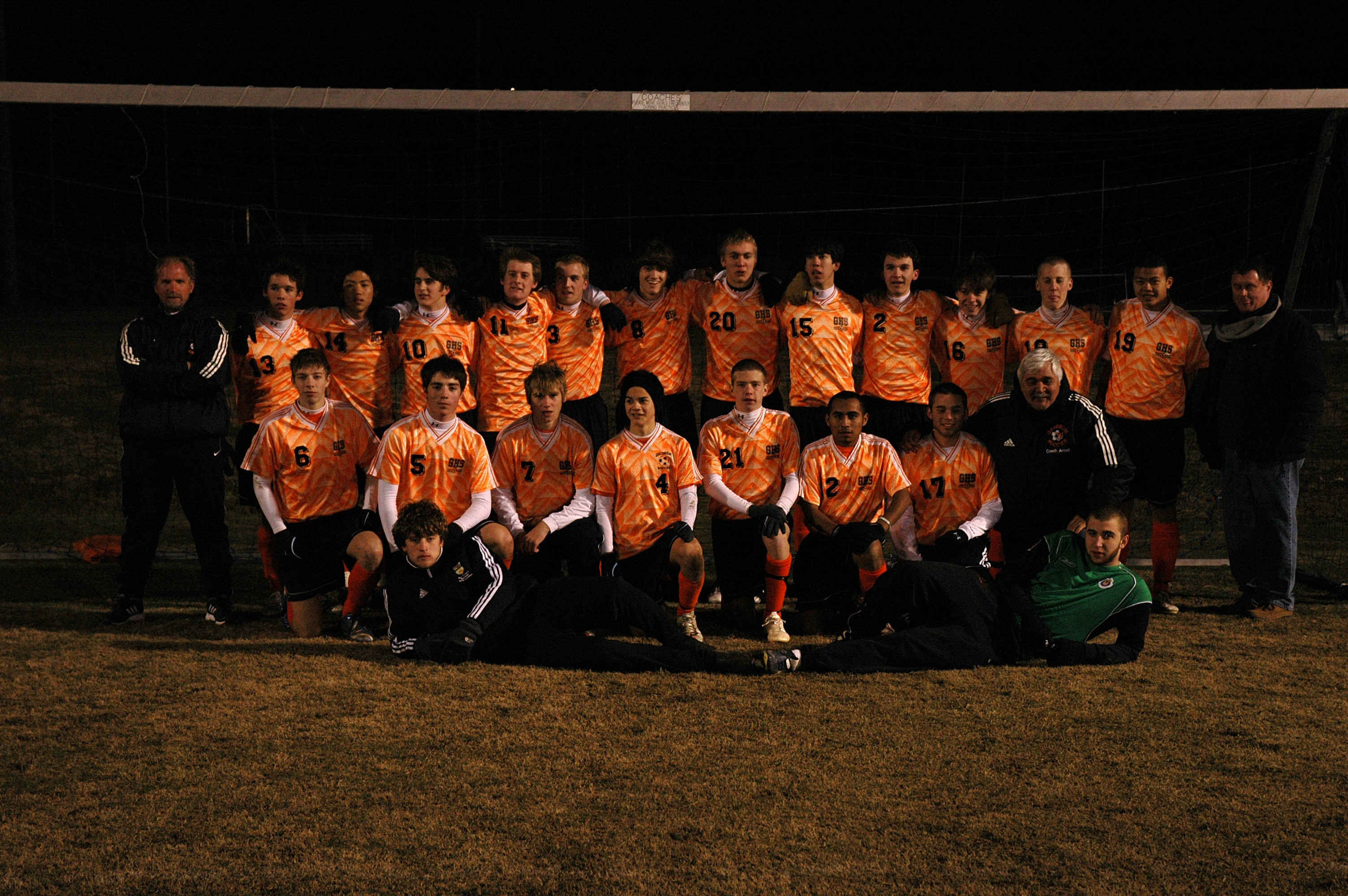 We're on our way out of town to follow the fortunes of our Lads in Orange, otherwise known as the Grissom High School Tiger soccer team. They'll be defending their title at the Island Cup Soccer Tournament in (appropriately enough) Orange Beach, Alabama.
Grissom is currently ranked #1 in the state, having won the Lakeshore Shootout in Birmingham a couple of weeks ago. Of course, rankings at this point of the season mean very little. What matters is being ranked #1 at the end of the day on May 12, 2007 at the close of the state championship.
We have the perfect storm of talent assembled this year, the majority of these kids having played with and against each other since they were 4-years-old. A couple will extend their careers into college, but for the majority, including Number One Son, this is the last hurrah. Needless to say, they want to make these next months count. They're playing for "the ring" and the memories that they can carry with them for the rest of their lives.
I love writing about soccer–the "Beautiful Game" lends itself to soaring, descriptive (sometimes overwrought) prose. I picked up quite a few readers last summer during my World Cup 2006 series, and I'm helping out with some of the game summaries for the Grissom Soccer website (for some samples, click here, here and here).
So, for the unwashed masses who still haven't picked up on the fact that soccer is the universal language and the tie that binds the peoples of the world together–you have my permission to check out for a few days. Or, better yet, you could hang around and maybe acquire the taste for the most popular sport in the world.
To our Lads in Orange–may your touches be deft and your shots be true.
Go Grissom.