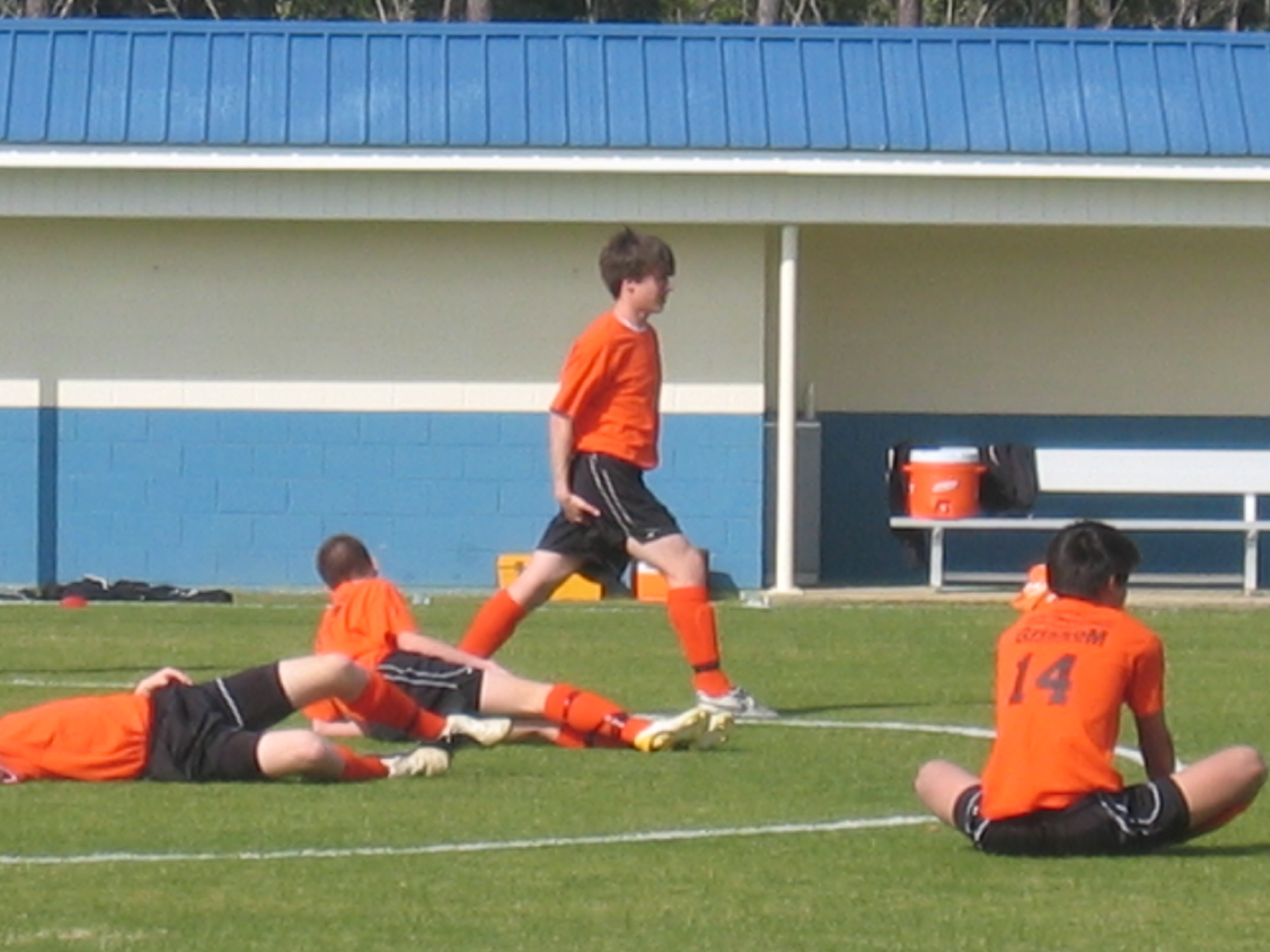 Number One Son and his Grissom High teammates stretch prior to this morning's match with Gadsden City High School at the Island Cup Invitational in Orange Beach, Alabama.
They must have been plenty loose, because they proceeded to go out and "mercy rule" yet another opponent 10-0. Number One put the finishing touches on that one, scoring his first goal of the season with a nifty shot just inside the left post outside the reach of a diving keeper.
Our afternoon opponent, the Cullman High Bearcuts, proved a tougher challenge. They showed little interest in attacking, opting instead to hunker down with 9-10 field players inside the box at all times in order to keep us out of the net. But we found the mark twice within the first 20 minutes of the match and that was all that it would take, as we gritted out a 2-0 victory over a Cullman squad that always plays us tough and physical.
Tomorrow we play in the semifinals against a very tough Tulsa Memorial team. We beat their crosstown rivals Tulsa Union in last year's Island Cup final, and if we manage to get by Memorial, we'll likely play Union again in tomorrow night's final. The Oklahoma squads are highly skilled, tactically astute and big (beef-fed, I guess). But that's why we travel for tournaments–to play tougher competition than what we can find in North Alabama. Hopefully, when the mercury is pushing ninety in mid-May and everything is on the line in the state tournament, all of that extra strain will pay off.
It was a good first day. Hopefully day two will be even better.