It's Not Easy Being Green and Gold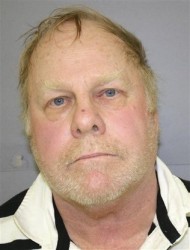 The State of Alabama is not exactly known for being "libruhl." I truly hope you were sitting down for that one.
John McCain got over 60% of the vote in the 2008 presidential election. There's a Baptist church on three corners of every intersection and a Church of Christ on the other. Not only do we try to make buying wine difficult–especially on Sundays–we even outlaw artfully and tastefully portrayed nudity on our wine labels (There will be no joy on Sundays in this state!).
Environmentalism? Does picking up that Pabst Blue Ribbon bottle that somebody threw out at the end of your driveway and tossing it in the recycling bin count?
So, what's with all the treehugging in The Yellowhammer State this week? Why are Baptists dancing and chanting like Druids in front of oak trees near the Auburn University campus and adorning the limbs with enough toilet paper for a thousand white trash wedding veils and not getting arrested? Why are Polo-clad fraternities and sororities in Tuscaloosa forming a group called "Tide for Toomers" and raising thousands of dollars and handing them over to their sworn enemies? Why are Nick Saban and Gene Chizik holding hands, issuing joint statements and generally singing "Kumbaya?"
Well, because they have to. Oh, I'm not saying all the warm fuzzies being exchanged by the state's archrivals in the wake of the Toomer's Corner tree poisoning by a loony Alabama fan aren't sincere. I have no doubt that at least 62% of it is for real.
But make no mistake–this is primarily PR damage control. We know you're watching. We know y'all already think we're all crazy anyway. We know you're never going to let us live down the legacy of Bull Connor, fire hoses in Birmingham and George Wallace standing in the schoolhouse door.
And just when we thought we were getting past all that, along comes 62 year-old Harvey Almorn Updyke, aka "Al from Dadeville," who bragged on The Paul Finebaum Radio Show in January that he had driven the 30 miles from Dadeville to Auburn in the wake of the Tide's 28-27 Iron Bowl loss to the WarEagleTigers and injected herbicide into the the trees at Toomer's Corner, where Auburn fans traditionally celebrate big victories (well, any victory really) by rolling the trees with the aforementioned teepee.
There are a lot of blowhards on both sides who use The Paul Finebaum Show as their personal pulpit. Nobody really took "Al" seriously. Until last week, when Auburn announced in a press conference that the trees really had been poisoned and would most likely die soon.
Mr. Updyke, who, not too surprisingly named his children "Bear" and "Crimson," was promptly arrested, and, according to his fourth lawyer in 48 hours, tortured by authorities who kept him in a straitjacket and denied him food and bathroom breaks. After posting his $50K bond, Mr. Updyke promptly flipped "the bird" toward a Montgomery TV station cameraman sent to cover his release and drove off in his car where, this again from "Al's" lawyer who took his case and then promptly went on the Paul Finebaum Show to spin it, he lives today–in the woods. Which really, considering what he did to those poor trees and their reputation for retaliation (see the "Ents" in Tolkien's Lord of the Rings), doesn't sound like such a bright idea to me.
But then again, we are talking about Harvey Almorn Updyke, not exactly the brightest light bulb on the front porch of Alabama. Really, John Grisham merely wishes he could write storylines like this.
Let me just say–never in my life have I been prouder to be an alumnus of the University of Alabama–at Birmingham.
That thought occurred to me last week as we took Number Three Son on a tour of UAB, a concrete jungle of a campus where the only trees in sight are the saplings that they're trying desperately to grow on their new campus quad (they took out a street and several buildings to clear the space). I moved to Alabama in 1986 to attend optometry school at UAB. At UAB, primarily known for its medical center and training of health care professionals, you not only learn good doctoring; every graduate, regardless of specialty, receives a bachelors in the fine art of meager expectations and a doctorate in disappointment, Summa Cum Humility.
If you're a UAB Blazer fan and you're lucky enough to knock off Ralph Sampson and the University of Virginia in the early rounds of the 1982 NCAA Tournament, you realize up front that that one's probably going to have to last a while. So you take that signature win and run with it, for a couple of decades if necessary, until such time that you can slay another Goliath, like the Kentucky Wildcats, in 2004.
If you come close–oh, so very, very close–to upsetting an SEC opponent such as the Tennessee Vols in football, even during one of their down years, you start dreaming of a home and away series with the Crimson Tide, and maybe, just maybe, the Granddaddy of All Upsets.
Pathetic, I know. But remember–it's not easy being green and gold.
Still, I  found myself relieved to be wearing those colors last week and sharing my alma mater with Number Three Son, the future Blazer. Besides, if I wore my houndstooth and crimson, I was afraid some crazed member of  "The Auburn Family" ™ might go "All In!" and retaliate by sprinkling me with a mysterious, white powder.
Disclaimer: Neither Harvey Almorn Updyke nor Mike the Redneck have ever attended UAT or been season ticket holders.