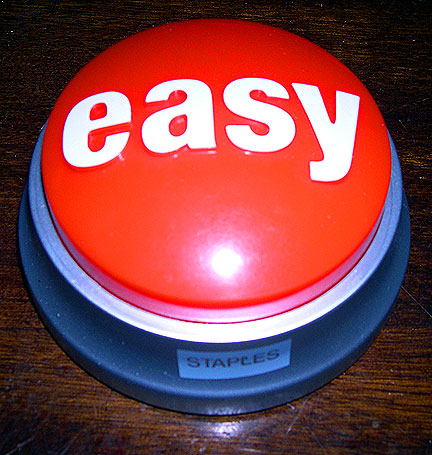 The speaker at last night's Grissom High Baccalaureate service was entertaining and spot on.
He basically said there were two types of buttons in life. First, there was the EASY button, and he held up just that, one of those from the Staples office supply store commercials. He told the grads that they could always take the path of least resistance, continue life in their high school mindset, and anytime they faced a difficult choice they could just reach down and hit the EASY button and hope for the best.
But, he warned, whatever you do, do NOT press this button!
Instead, he told them that there would be many times in adult life when the old familiar high school way of doing life just wouldn't work. In those moments, a cold, hard reboot might be the only thing that would.
That's right, he said, sometimes hitting the reset button will be the only solution.
Words of wisdom.