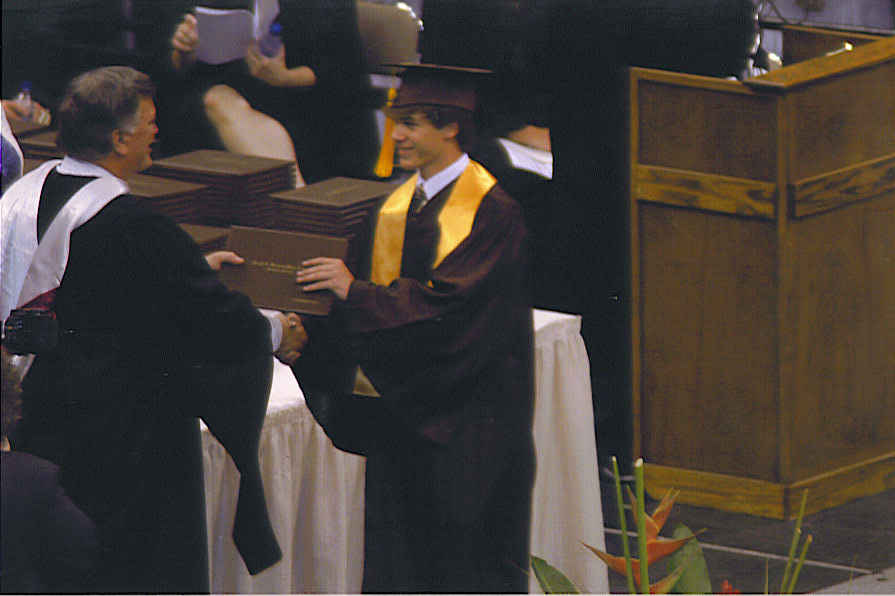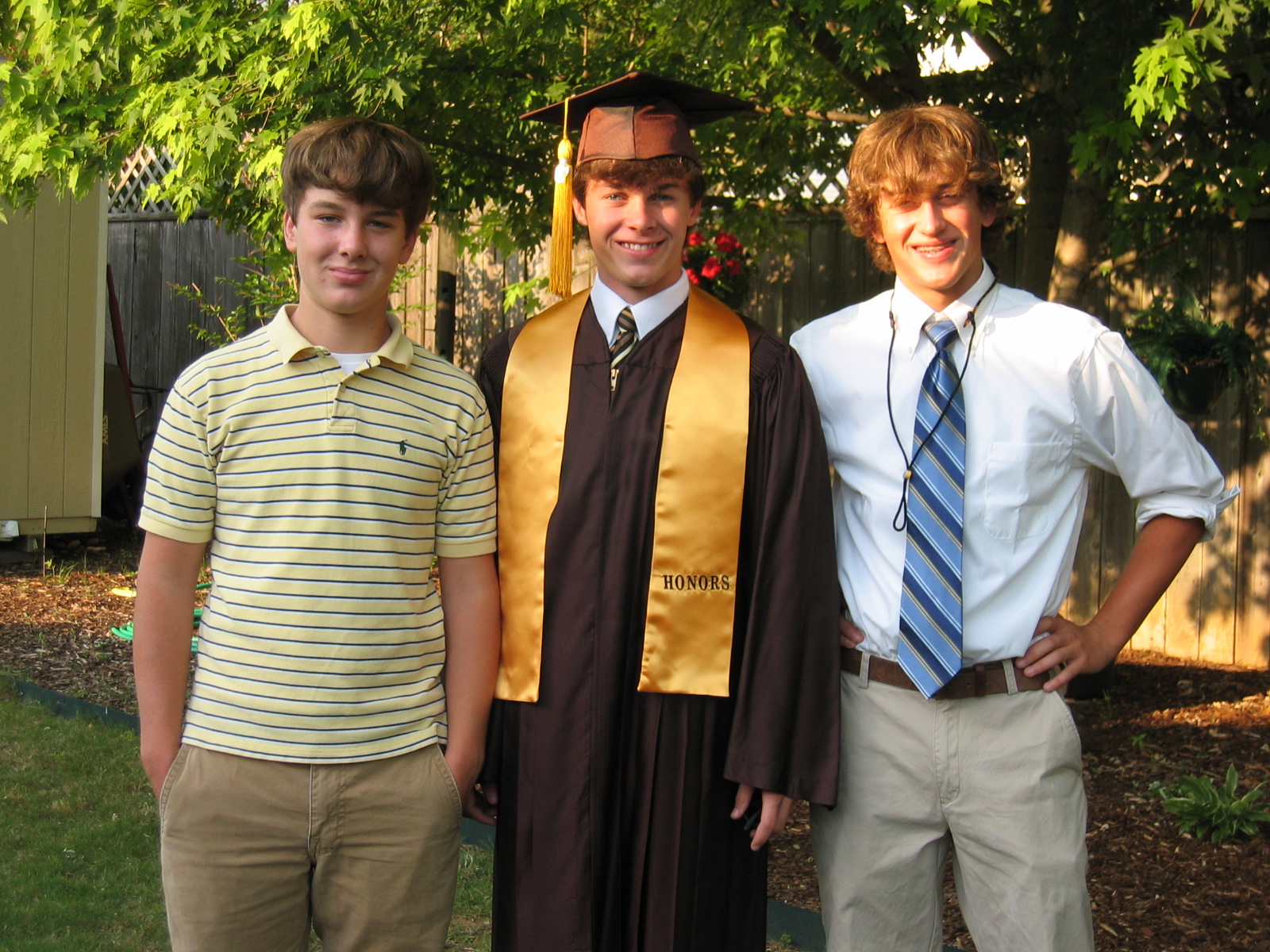 Fred MacMurray never had it this good.
(H/t to running buddy Joe V. and his big, long lens for the shot of Number One receiving his diploma).
Grissom High mercifully moved 469 grads through the line with machine-like efficiency.
Chaos did start to descend on the affair, though, by the time they got to the "S's." As the shout-outs and air horns grew louder and more boisterous, the grads who had received their diplomas returned to their seats and began to blow up the large number of inflatable balls that they had smuggled in beneath their robes.
At first the faculty members tried to confiscate the balls, but after they saw them propagating like rabbits, they finally gave up. After the ceremony, Number One exclaimed, "I got my hands on three of them!" As if that was the most important accomplishment of his high school career.
Eventually, the Great Grissom High Class of 007–the one with 28 National Merit Scholars, more than 30 grads with a GPA of 4.0 or higher and 12 million dollars in scholarship offers–played volleyball with a naked, inflatable doll. Classic line of the night from Principal Tom Drake:
"I see somebody brought a date."