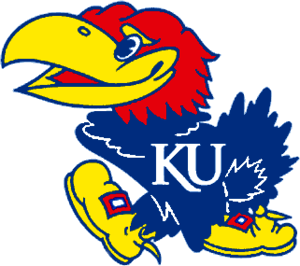 Somewhere James Naismith and Phog Allen are smiling.
And let's not forget cg–his grill is flashin' too. Well done, Jayhawks. You could have folded and closed down the shop with 2 minutes left, but you went with the money and started to foul the Tigers. Good move.
I bet no one associated with the Memphis program will ever refer to the foul line as the "charity" stripe again.
Rock on Jayhawks! Enjoy your day–you deserve it.