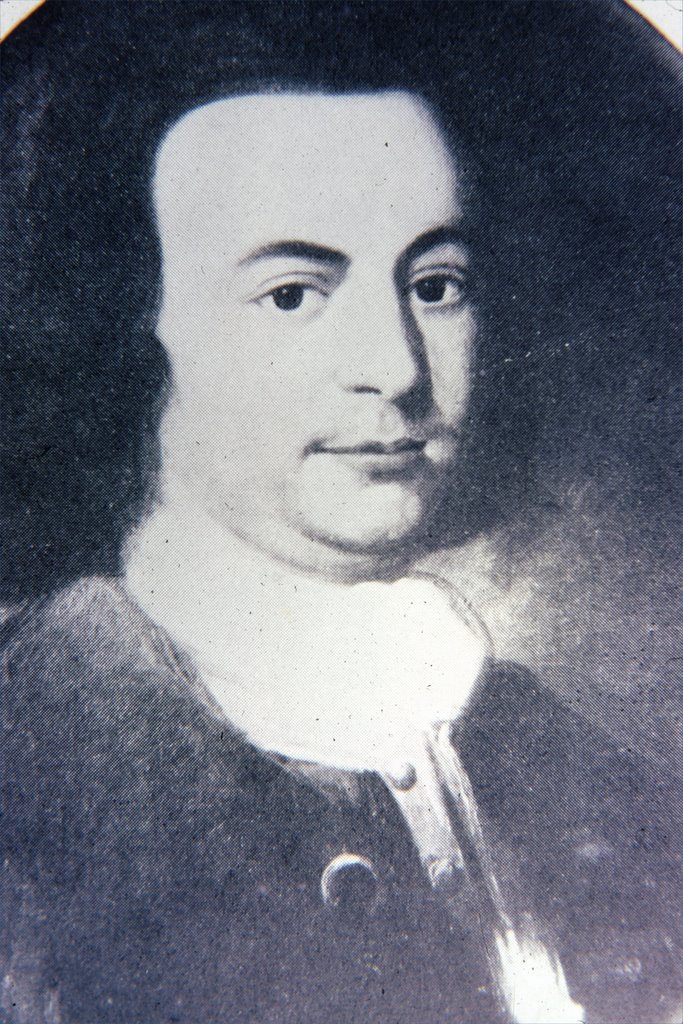 As Duke dismantled GW in the second round of the NCAA tournament on Saturday, it really didn't take a rocket scientist (and believe me, in Huntsville those guys and gals are a dime a dozen) to figure out that the initials stood for that "Famous George" who helped found our nation and chopped down the cherry tree (although his descendents still insist he was framed).
However, that "Other George," was a little more difficult to place. George Mason is one of those guys who you know did something that you're supposed to remember, but you just can't for the life of you recall what it was. Chances are the masses will continue to live in ignorance of the fact that, along with James Madison (you do remember him don't you?), Mason was responsible for tacking the Bill of Rights (the first ten amendments) onto the U.S. Constitution.
Instead, they will most likely remember that the "Other George" was the one whose name was tacked onto that large, commuter school (29,600 students) in Northern Virginia–you know, the one who dismissed sixth seed Michigan State and the three seed and defending National Champion North Carolina Tar Heels from the 2006 NCAA mens basketball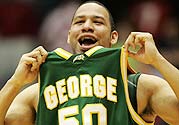 tournament.
The Tar Heel Nation is a little deeper shade of blue this morning, and the rest of the nation is now left to contemplate how a team with the nickname "The Patriots" ended up with green and gold uniforms. Moreover, how did George Mason, a member of the Colonial Athletic Association (read: minor league), manage to knock off two perennial powerhouses and members of last year's Final Four?
A week ago, the Billy Packer and the rest of the college basketball chattering class were lamenting the presence of mid-major repssuch as George Mason, Bradley (Slayer of Jayhawks) and Wichita State (Shocker of Vols). This week, all eyes are focused on these three unlikely upstarts who have crashed this year's Sweet Sixteen party, joining all four #1 seeds in the regional showdowns leading up to the final stop in Indianapolis. Ohio State, a #2 seed, also fell to another DC area team, Georgetown (there's that name again–curious indeed). The Founding Fathers must be rolling over in their graves, delighted that someone will finally remember their names, if not their accomplishments.
As for the Ocular Fusion Gang pool, there was a bit of reshuffling in the standings as the tournament progressed, just as I predicted Friday morning (one of the few predictions I got right):
1. Number One Son, 58 pts, 35 correct
2. Mike the Eyeguy, 46.5 pts, 31 correct
3. Itakeupspace, 43.5 pts, 32 correct
4. House of Orange, 41.5 pts. 32 correct
5. Number Three Son, 41.5 pts, 30 correct
6. Jason the Youth Minister, 39.5, 30 correct
I should have warned you that Number One Son is a pretty smart cookie (or else, full of dumb luck). Not only did he get the most correct, but he also had the knack for picking the upsets, and as a result has put some distance between himself and the rest of the field. My first round upset picks and my affinity for Georgetown and their bopping of the Buckeyes has kept me in second after spending most of the weekend in third place. Everybody's bracket looks like a sea of red, though, as Kansas, UNC-Chapel Hill, Ohio State and Tennessee all fell unexpectingly to lower seeded teams. But that's what makes this tournament so great. March Madness is (as Forrest Gump would say) "like a box of chocolates"–you never know what you're going to get.
Apparently this year, among the surprising morsels, is a much needed review of early U.S. history.