On Otter's Summit We Made Our Stand
The last time I climbed Sharp Top Mountain, one of the two Peaks of Otter in Bedford County, Virginia, was in 1997. That year, I was in training for a marathon and had just run my first 20-miler. The very next day, my "recovery" day, I hiked the strenuous, 1.5 mile trail to the top of Sharp Top as if it were a mere stroll in the park.
A lot has changed in 11 years. This year, I only ran 4 miles and then hiked the very vertical trail to the top of Sharp Top the next day. And while I did feel a little more strain than last time, I'm pleased to report that I made it to the summit with oxygen to spare, passing several huffing and puffing younger men along the way.
At 3875 feet, Sharp Top was once thought to be the tallest peak in Virginia back in the early days. But more recent surveys have found many taller mountains in the Old Dominion (Mt. Rogers, at 5729 feet, is the highest). Still, a piece of stone from Sharp Top wound up in the Washington Monument, designating it as Virginia's "loftiest peak:"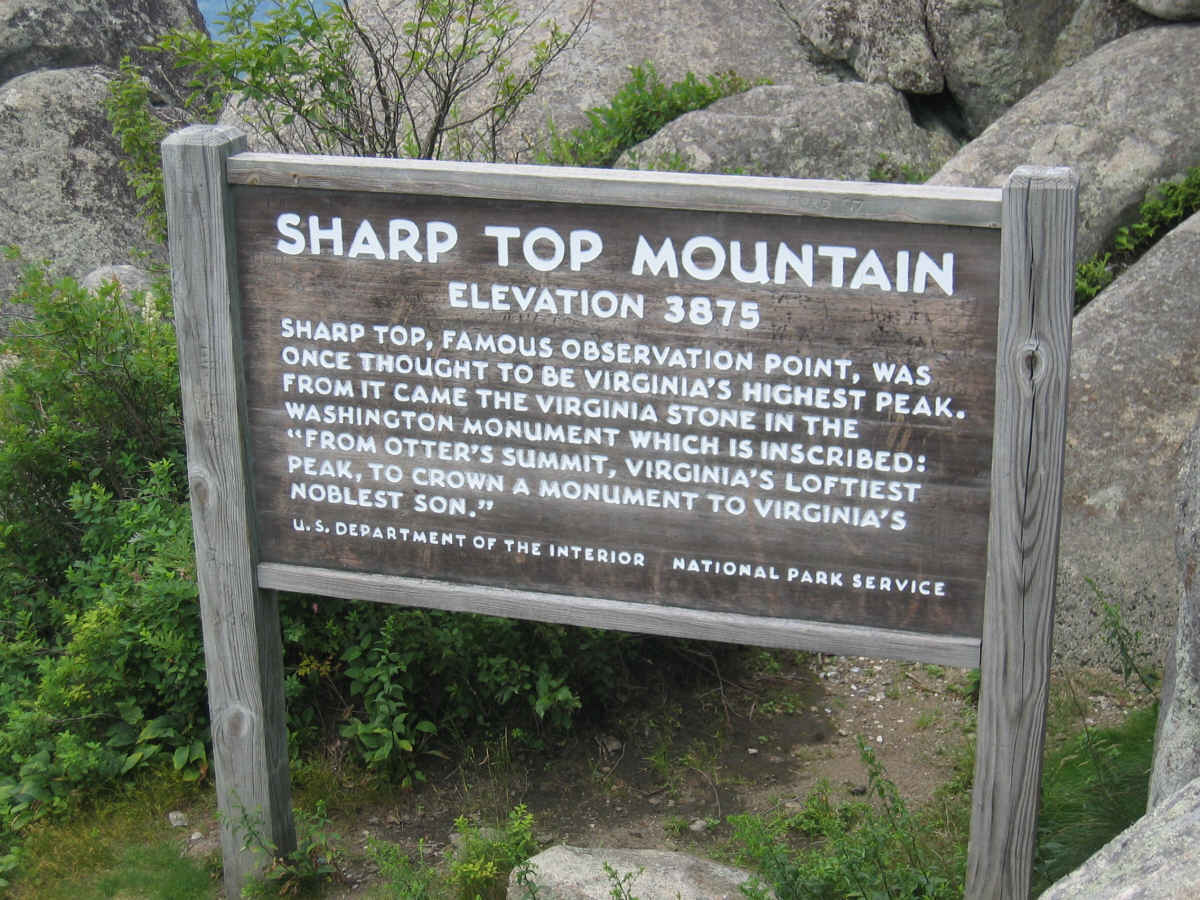 It was a hazy, 90 degree day, not ideal hiking conditions, but when time is short, you take what you can get. When Numbers 1-3, Cousin Nathan and I started out, we had no idea of the dangers that would be lurking around every corner. Speaking of which, here's Number One being mauled by one of the locals: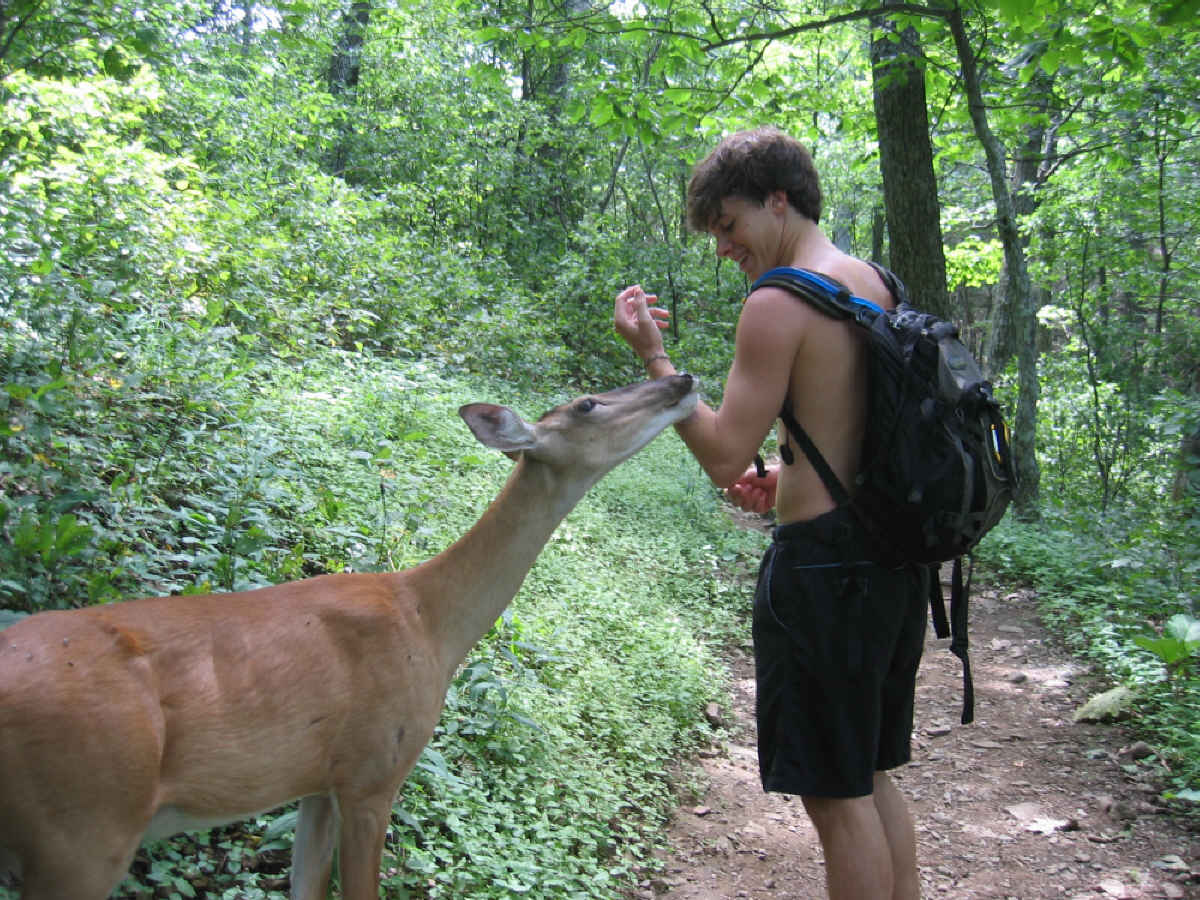 Soon he was joined by his brothers and Cousin Nathan and together they broke all sorts of rules about communing with the wildlife (Hey, hard-core naturalists, don't blame us; Bambi started it). As you can see, she's pretty friendly: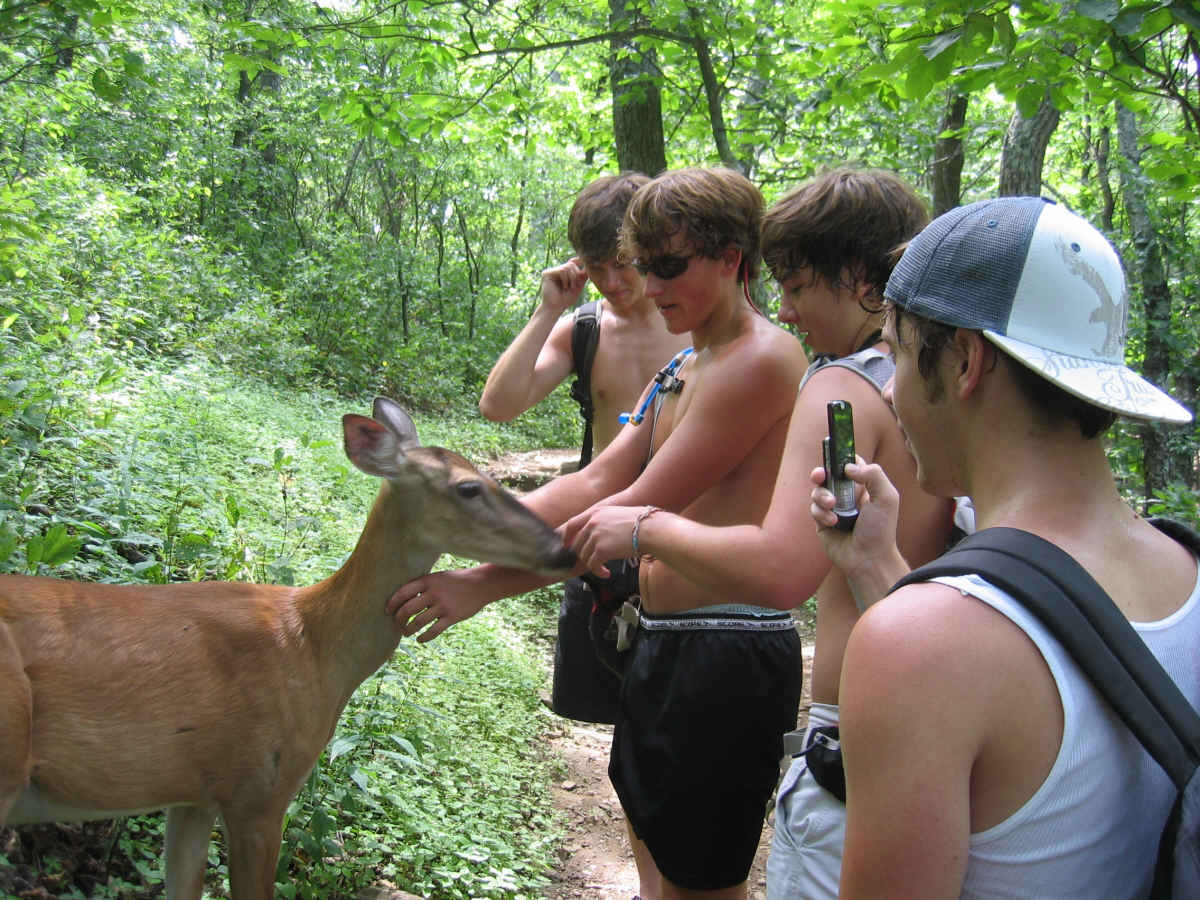 Maybe a little too friendly: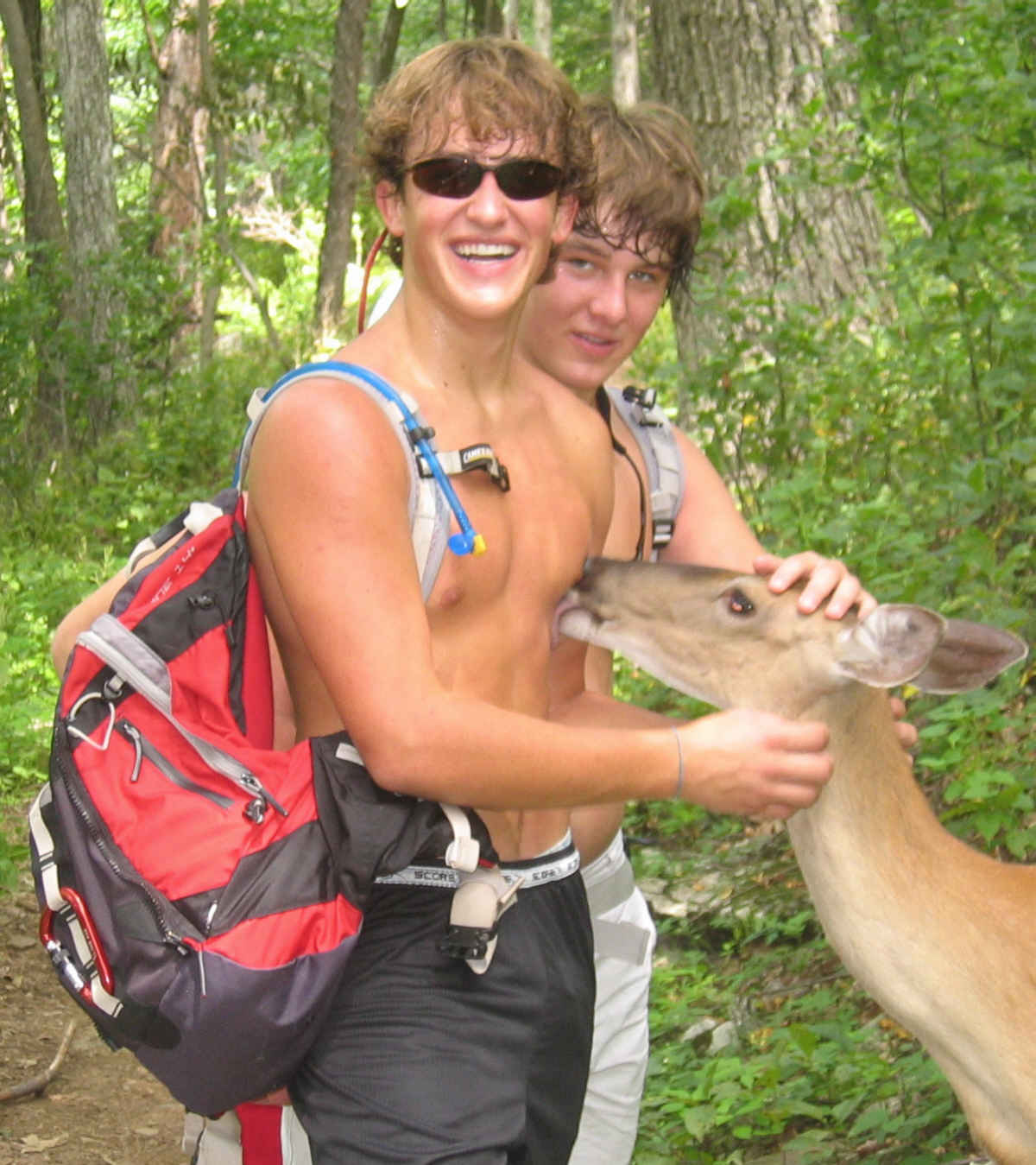 Once we summited, Numbers One and Two quickly spotted the most isolated, hard-to-get-to (and dangerous) perch available and spread out to catch a few rays: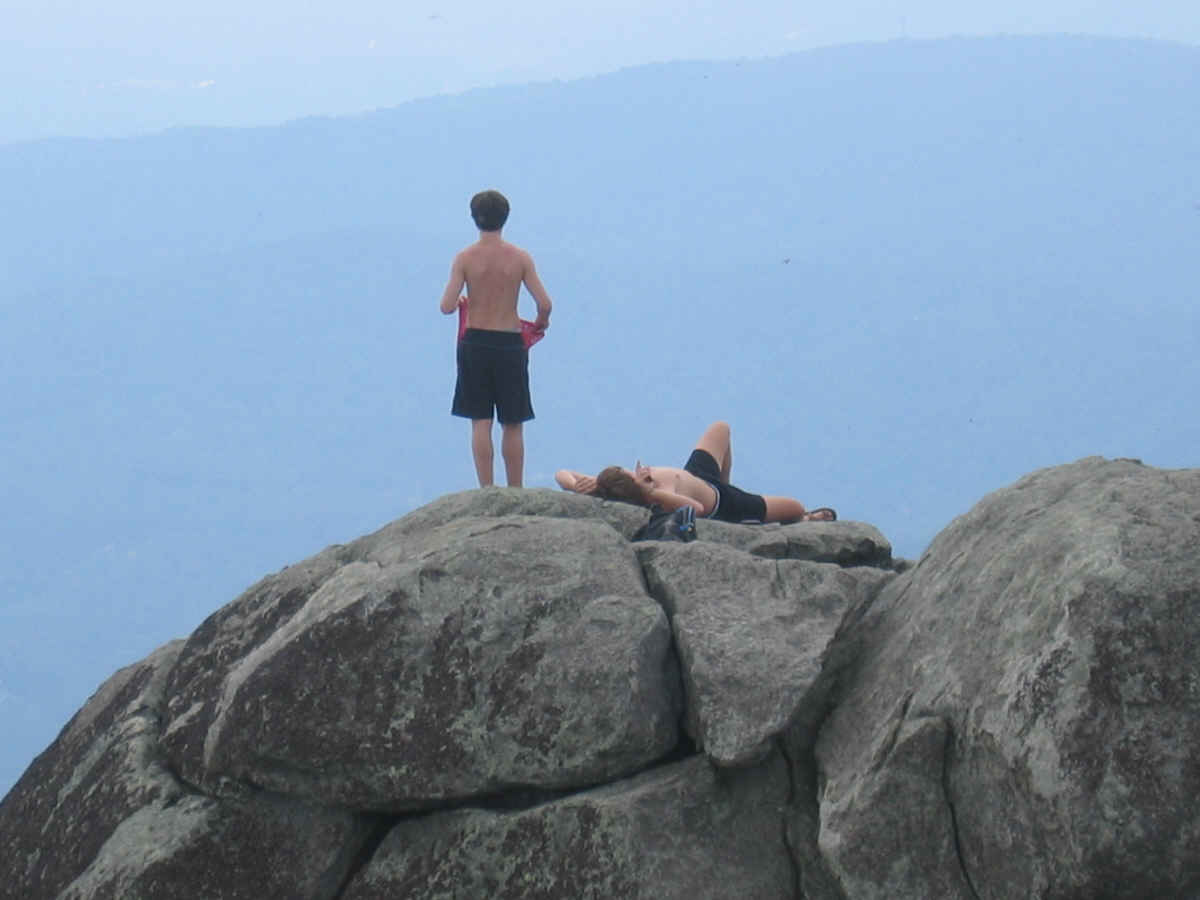 Number Three and Cousin Nathan opted for a different rock: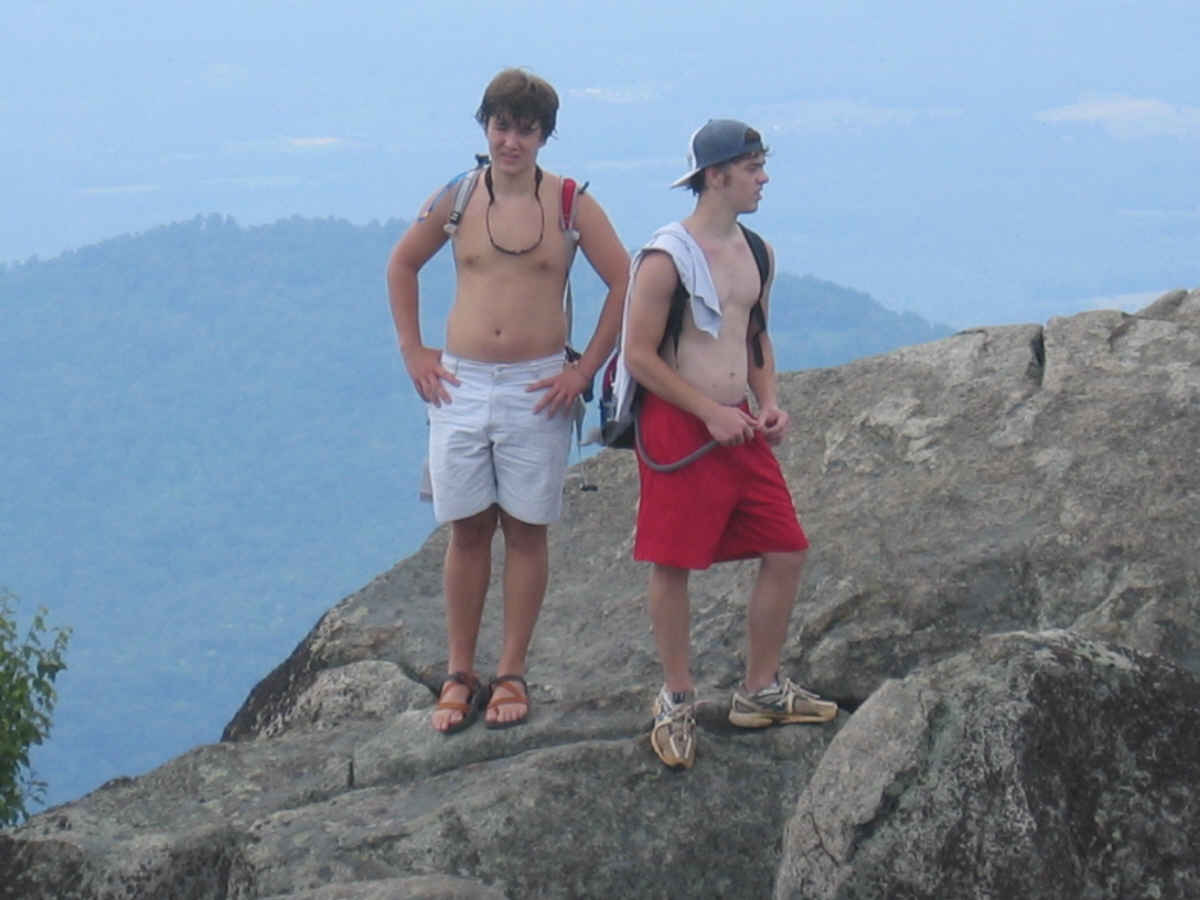 Before descending, the crew paused for a group shot. Round Top, which is actually a few feet taller than Sharp Top believe it or not, is in the background: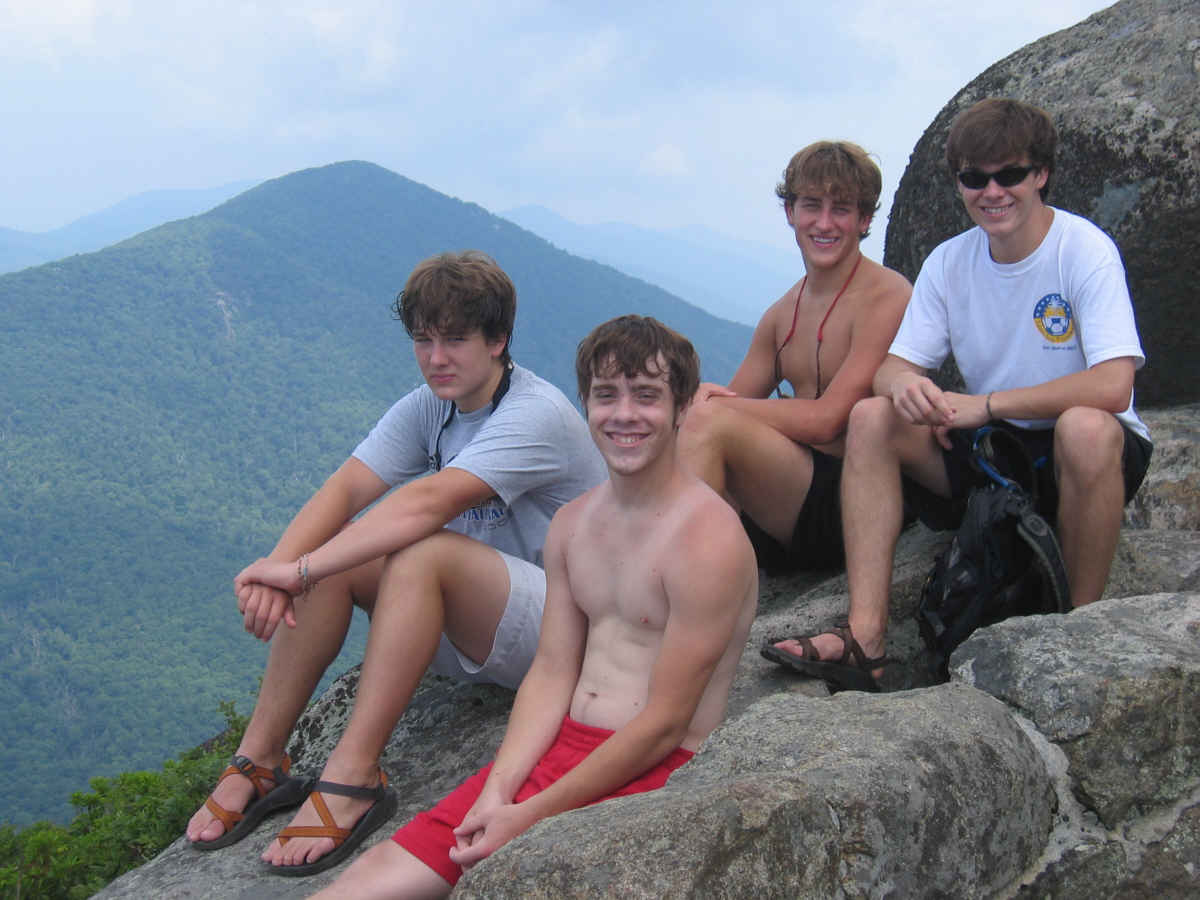 On Otter's summit we made our stand. It may not have been the tallest peak around, but it was tall enough.