The Old Shoes Never Fit So Fine
As long as you notice, and have to count the steps, you are not yet dancing but only learning to dance. A good shoe is a shoe you don't notice. Good reading becomes possible when you need not consciously think about eyes, or light, or print, or spelling. The perfect church service would be the one we were almost unaware of; our attention would have been on God.

–C.S. Lewis
This is the Roanoke Church of Christ, the congregation where I grew up in the 1960s and 70s. As is our custom, we visited and worshiped there during our recent trip to Virginia. I can remember many a Sunday evening before the second service of the day, hanging (sometimes literally) with my buddies on that front porch: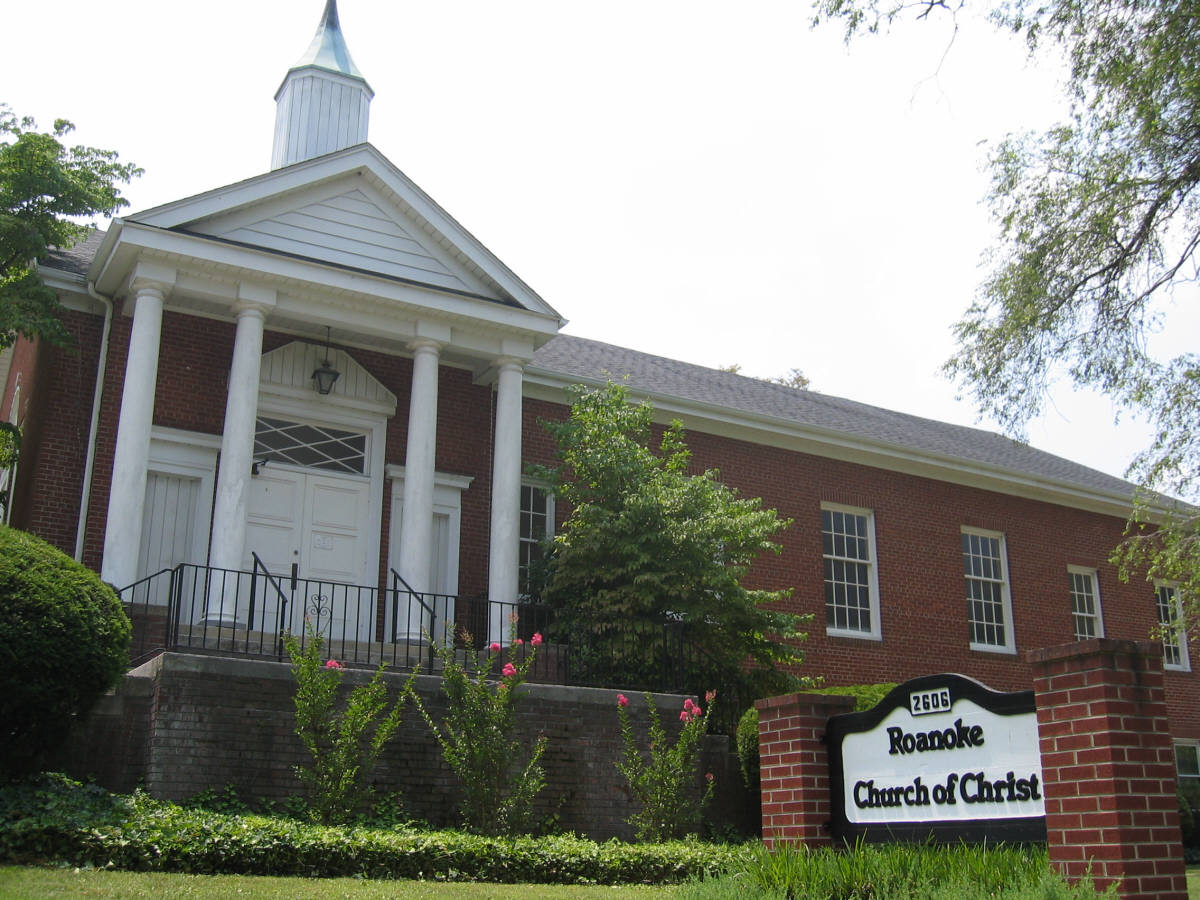 As you can see, the paint is peeling and the church is pretty old.
How old? Check it out: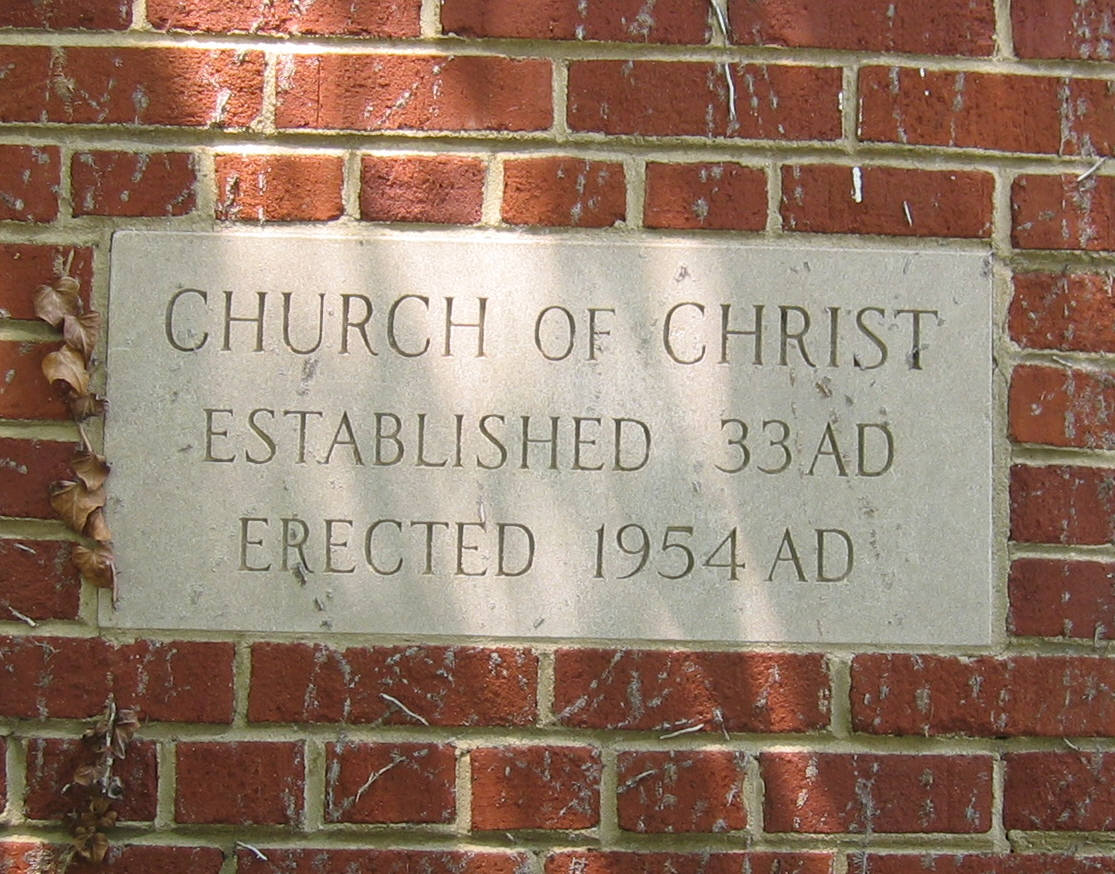 Now that's old.
And so are most of the saints worshiping there today (their paint is peeling too). They number only 50-60 on a typical Sunday now, mostly the same folks who were there 40 years ago when the congregation averaged 175-200, their children having either left the building, left town, or left church altogether.
We noticed something refreshing and a bit old-fashioned, though, during our worship there last Sunday: The utter unpretentiousness of it all.
Simple songs (both old and new), heartfelt prayers which contained no infomercials, announcements or long-winded commentaries, scripture readings galore (imagine that!), a culturally-relevant message which encouraged (rather than scolded) everyone to season the earth with the salt of Christ, and, of course, the Lord's Supper.
And since they weren't broadcasting over the internet and didn't have to worry about "dead air," there were even extended periods of–get this!–quiet.
No "hey, check us out" hype, no stylized, over-produced operatic drama, no mention of the corporate brand every 30 seconds, and, praise be to God, no PowerPoint slides.
I suppose there's a reasonable chance that in 10-15 years they will all be gone and another group of Christians will have purchased the building, renovated it, moved the altar out of sight and added a big screen up front, and generally made it all comfy and cozy for young, 21st century families to raise their own children "in the Lord."
More power to them, I guess.
As for me, I'll likely shed a tear or two of nostalgia when that happens. But there will be no shame, no tsk-tsk at the church who failed to "get with the times," adopt a corporate GROWTH strategy and finally "died" of old age.
For they will have served their purpose and attended to the most important thing: Enduring to the end, remaining forever faithful to Christ and to each other in this long, messy, slog of a march toward home.
The old shoes never fit so fine.