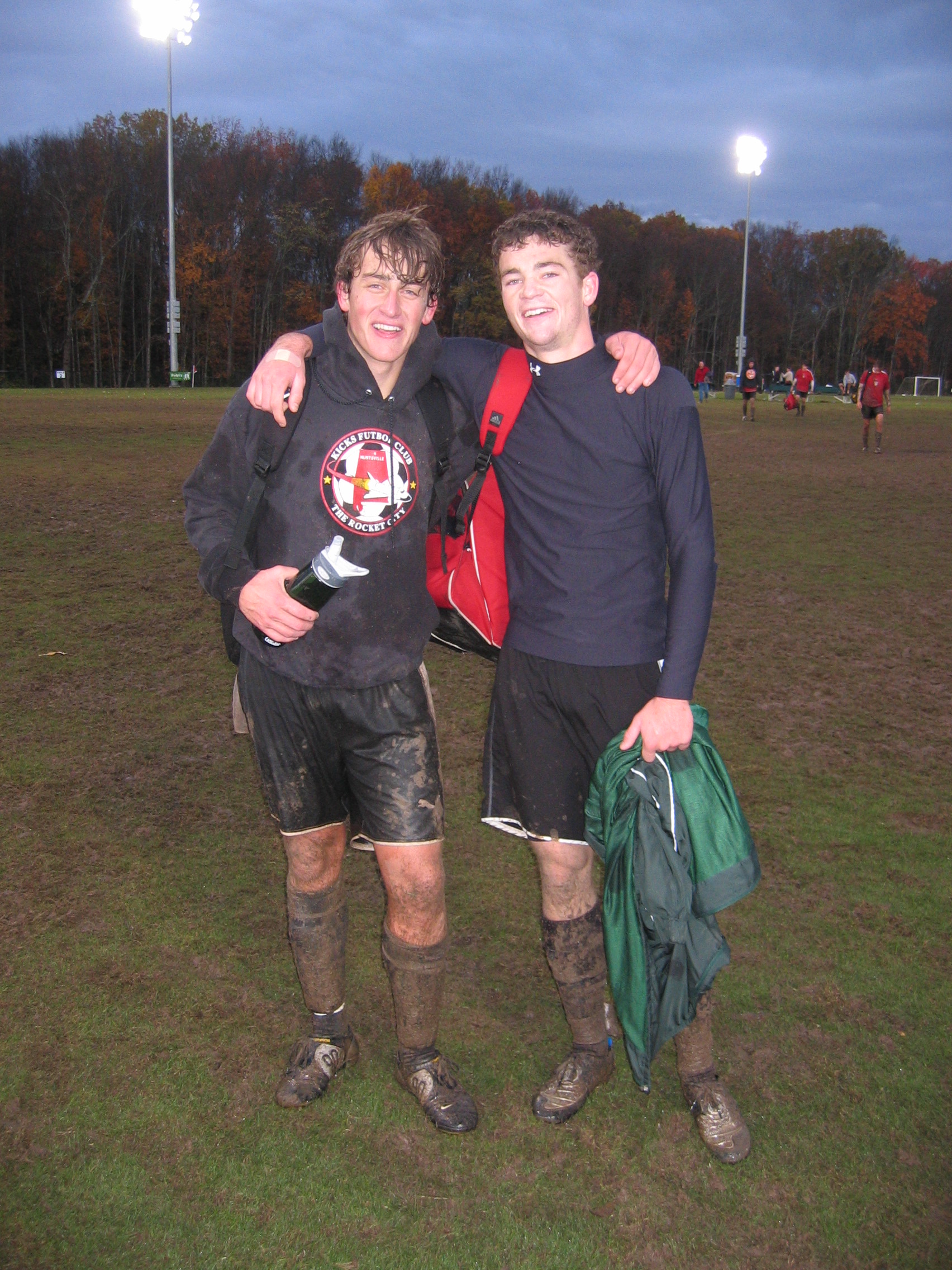 Number Two Son and friend Nick have anchored the defensive line of their club soccer team since they were both 11-years-old.
Together, they were a keeper's dream–"clean that junk up before it gets to me!" For them, a goal scored on their watch was a personal affront. How dare anyone tread on their turf!
Over the years, they called out to each other–"Man on! Man on!" or "You've got a drop"–whenever the other was in trouble. They were rarely more than a few yards apart, always watching the other's back. They were a team within a team.
On Saturday, in the cold and driving rain, they played their last match on a muddy pitch that resembled a barnyard after a monsoon. They lost 2-1 in the semifinals of the U18 Alabama State Championships.
Afterwards, they were spotted walking off the pitch together one last time, brothers in arms. For once, the family photographer was ready.
A team within a team, indeed. And they'll never forget the moment when they gave the last full measure for club, for their teammates, for each other–for the memories.
No regrets.