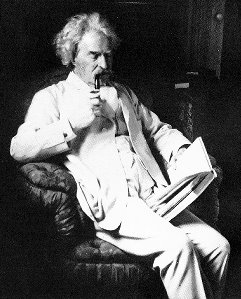 Continuing my theme of the potential pitfalls of blogging, I wanted to point out this interesting article by Sarah Hepola which recently appeared in Slate. Like many, she envisioned blogging as a means of ramping up to "The Great American Novel," an avenue down which she could stroll as book and movie agents stopped and turned their heads, marveling at the passing of her literary glory. In her reverie, she would soon be besieged with admirers, most of them toting contracts for six figure, two book deals, and of course, the inevitable DreamWorks movie.
To hear Ms. Hepola tell it (in fact, you can hear her here. Notice the alluring alliteration, all you lurking literary lions?), blogging actually got in the way of her novelistic aspirations. Yeah, I'll admit the thought has crossed my mind too. Sometimes the "which is better one or two" line and all the blepharitis gets old and I catch myself dreaming of book deals, signing parties at Barnes and Noble, movie premieres and a house in the Bahamas. But in all likelihood, I'll simply continue to churn out (ahem) my mundane musings to the delight, horror and apathy of those who stroll the blogosphere and trip over Ocular Fusion on their way to more worthwhile information and entertainment.
But that's cool. The Great American Novel is probably overrated anyway. Give me Mom, baseball, hot dogs, apple pie and my Great American Blog and I'm a happy man…at least for now.