The Da Vinci Nap–A Review (Sort of)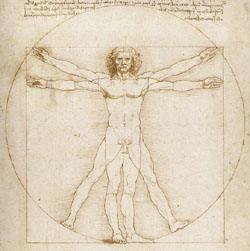 I wasn't going to go see that movie this past weekend. I'm just not a bandwagon kind of guy. I've studied a little (well, actually a lot) of church history on my own, and when I read the book a couple of years ago, I laughed out loud at the bogus story line.
But then through a weird set of circumstances, I came about two free tickets, so off Eyegal and I went to follow the herd. I figured that it must have been God's will.
But here's the truth: I fell asleep. Not once, but twice (I think Eyegal might have punched me the second time thinking that I was about to snore).
Oh, it has its moments, but all in all I was underwhelmed just as I was at the book. Tom Hanks should probably fire his agent, Audrey Tatou was cute as a button and Ian Mckellan saved the movie from total implosion.
Christianity has parried worse threats than this. Note to picketing Christians: take a collective deep breath, relax, put down your placards and head straightway to the Gulf Coast or your local inner city and do something more constructive with your time.
I just can't take this seriously enough to raise my hackles. Advice: Save your money and instead go rent The Family Stone and Elizabethtown. You won't regret it.
As Forrest Gump, that great philosopher and first-citizen of the state of Alabama once said: "That's all I have to say about thaaaut."