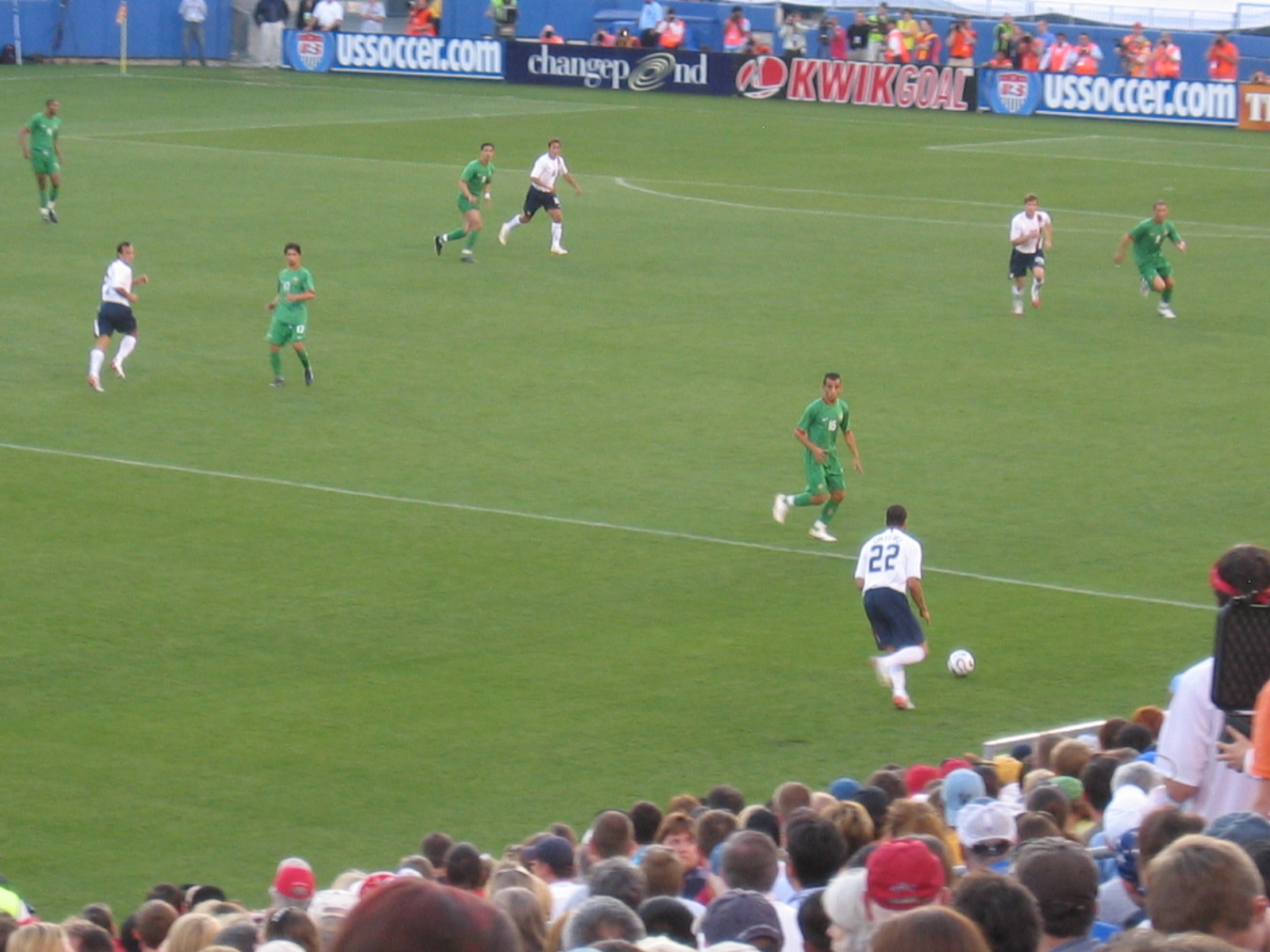 Several of us made a mad dash north on I-65 last night to Nashville to watch the U.S. Men's National Soccer Team take on the Moroccan National Team in the first of a series of "send-off" matches leading up to the World Cup in June. We were part of "history" according to the PA announcer–26,141 flag-draped, red, white and blue-painted, "USA, USA"–chanting soccer fanatics in Titan Coliseum–the largest crowd to ever watch a soccer match in the state of Tennessee. Actually that's not quite correct since the happy throng also included about 10,000 or so red and green clad Moroccan fans who swayed and chanted to the steady beat of a well-stocked percussion section.
Wow. That number certainly sounds impressive, but it made me wonder if that would merely be an average night at the Grand Ole Opry. And it's no where near the 110,OOO who show up for a typical Tennessee Vols football game at Neyland Stadium in Knoxville.
Anyway, a great time was had by all, despite the two consecutive defensive miscues which led to Moroccan striker Mohamid Madihi's goal over charging U.S. keeper Kasey Keller in the 90th minute. For the soccer uninitiated, the 90th minute means the match was essentially over. I was already peeved at the prospects of a 0-0 draw, but of course this simply made matters worse. My first thought was that I could have stayed at home and watched the U.S. lose on ESPN-2 for free.
At least the Moroccans had something to cheer about. As I watched them celebrate, it occurred to me that unless I ever found myself in downtown Casablanca, that I would probably never see that many happy Moroccans in one place ever again in my life.
In the U.S.'s defense, Coach Bruce Arena was subbing deep into his bench, trying out different formations and generally working out the kinks and was not necessarily pulling out the stops for a win. Our lads still outshot Morocco 13-5 and had several excellent chances they should have finished. But credit a compact and sturdy Moroccan backline for an excellent job of holding the Americans scoreless, despite a barrage of shots and a virtual seige in front of the Moroccan goal in the second half.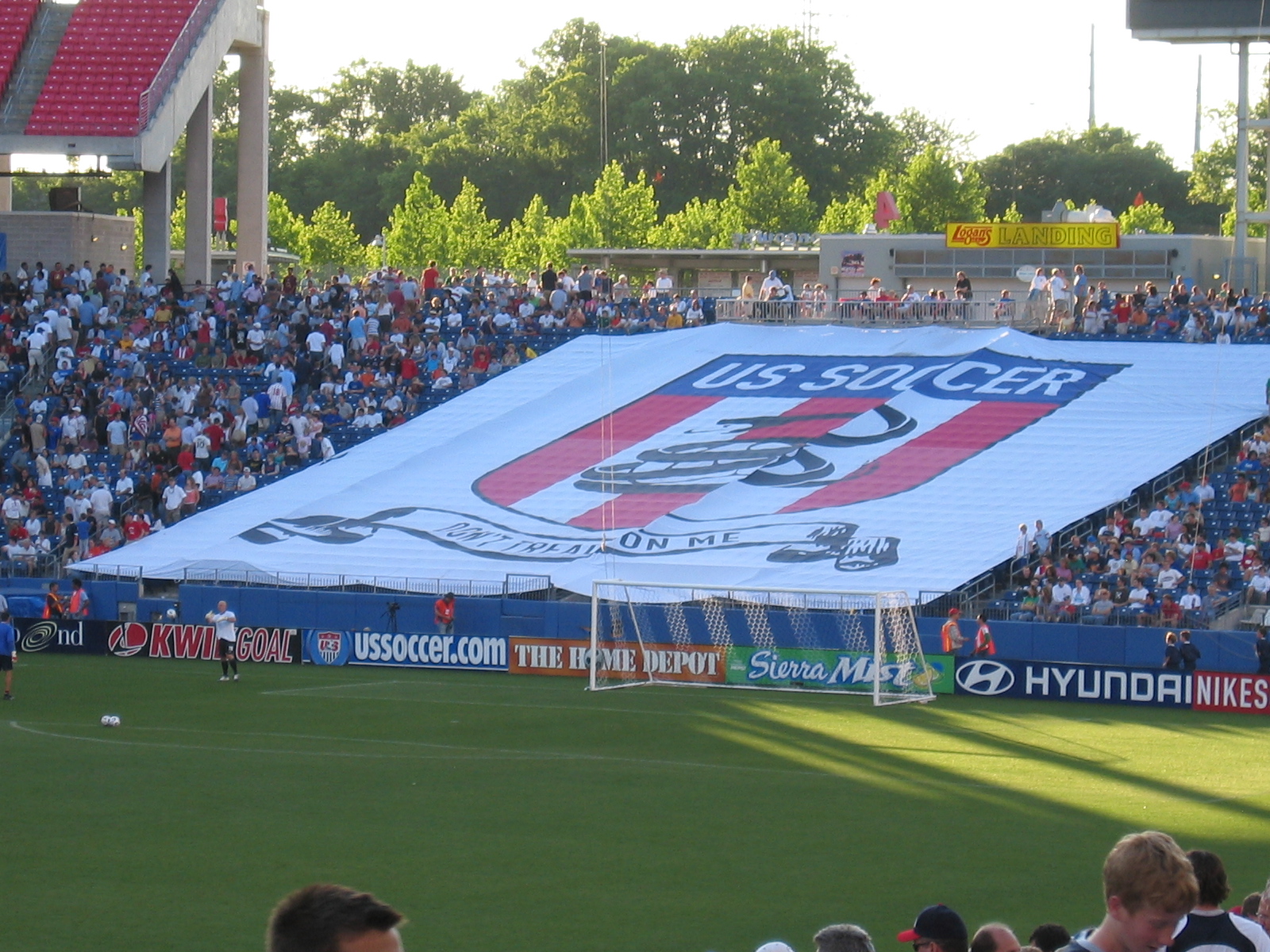 One interesting side note was the large banner displayed behind the north goal emblazoned with the U.S. team logo and a superimposed coiled snake along with the words "Don't Tread on Me." As a history aficionado, I can appreciate the reference to the Gadsden Flag and the emotion that symbol is meant to evoke. Although the U.S. is currently ranked number 5 in the FIFA rankings, we drew both Italy and the Czech Republic (ranked number 2) in World Cup group play. To translate, our high ranking is probably pretty worthless, and nobody gives our boys a chance of advancing, ergo, the urgent call to arms. It is one of the toughest draws anybody could have and it has more than one American soccer official wondering if someone out there doesn't like us very much. Go figure.
I'd like to think that we could play through, but I have to go with world opinion on this one with the hope I'll be proven wrong. I suspect that the boys in Prague are enjoying a good chuckle at last night's result over morning coffee and envisoning themselves not only treading all over us but dancing a few polkas to boot.
Despite the unhappy result, we salved our wounds with Mellow Mushroom pizza in Franklin, Tennessee and then made the short hop to Huntsville, arriving home shortly before midnight. It may have been an "Ole, Ole, Ole…Oh No!" moment, but there are worse ways to spend a pleasant, 70 degree evening than watching the ballet of "The Beautiful Game" unfold on a plush, green stage surrounded by a sea of red, white and blue.