What Happens in Pensacola, Doesn't Stay in Pensacola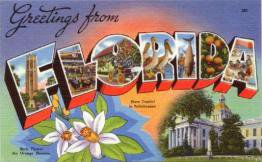 Number One son and I made a mad dash south on I-65 Friday afternoon. Destination: Pensacola, Florida. Reason: a season-ending soccer tournament whose name I don't care to mention for reasons soon-to-be-apparent.
I've always enjoyed our little confabs in the car during soccer trips, although I'm not sure that the feeling has always been mutual. Since I gave each of the boys "The Talk" on a soccer trip, it's a running joke in our family that time alone in the car with Dad invariably means some new words of wisdom regarding sex and/or girls. This is not quite fair, however, as we have also covered other important topics, such as how to politely address fellow drivers who cut us off in traffic and how to talk on the phone, read a road map and fiddle with the CD player while traveling at 70mph (ok, maybe an occasional 75mph when going down a hill).
This time, however, Number One turned out to be a very pleasant, and useful, travel companion. He acted as trip-DJ and served up an eclectic mix from his iPod which included Caedmon's Call, U2, John Mayer, Goo Goo Dolls, Dave Matthews Band, James Taylor, Coldplay and Alison Krauss. He also spelled me from the wheel and drove for a couple of hours. If memory serves me correctly, I actually fell asleep, something I don't do easily after giving up the wheel to another driver. So, not only do I find his musical tastes merging with my own, but it would seem that I'm beginning to trust him with my life as well. Practice for the future maybe?
The first thing that I noticed upon arriving in Pensacola was that she was apparently healing well from her tussle with Hurricane Ivan last year and Katrina's glancing blow a couple of months ago. There were still some visible scars–a twisted road sign now and then and the occasional tree bent in a southwesterly direction from the counterclockwise wind–but now there was only a rare blue roof tarp, as opposed to the thousands which I had seen during a previous trip in February.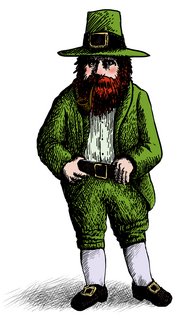 Friday evening we slaked our thirst and filled our empty stomachs at McGuire's Irish Pub, where the Black Angus steak burgers are to die for and a bagpipe band brings out a wee bit of leprechaun in every patron. As someone with McGuire blood (my mother's maiden name), I was entitled to participate in the pub's tradition of signing a dollar bill and tacking it to the ceiling or walls which are now papered with tens of thousands of dollars which each year must be meticulously tallied for tax purposes. However, after looking in my wallet and finding my smallest bill to be $5, I decided that my Irish heritage could be better claimed in a less costly way at some later date.
With our first match scheduled for Saturday afternoon, we had time Saturday morning to visit the National Museum of Naval Aviation located at Naval Air Station Pensacola which is also home to the world-renown flying team, the Blue Angels. Number One and I are both hopeless military history buffs and naval aficionados, so we were, as we so eloquently say in the South, "happier than two pigs in a trough full of slop."
Number One enjoyed the moving exhibit to Vietnam era POWs and the vintage Curtiss P-40B "Flying Tiger." I liked the Home Front USA exhibit, a replica of a circa-1943 American main street and the way it so beautifully captured a simpler and unabashedly patriotic period in our nation. The cutaway replica of the PBY Catalina seaplane, the type that was featured in Huntsville resident Homer Hickam's latest novel The Ambassador's Son, was also way too cool for words.
On to the tournament whose name-we-dare-not-mention where we met a team composed of several college players and lost a closely contested match 2-0. However, we learned that our second opponent had failed to show for the tournament, so in the evening we kicked up our heels at Flounder's Chowder House at Pensacola Beach. There the lads played beach volleyball soccer-style and attracted, much to their chagrin, the attention of a gaggle of giggly 13-year-old girls, who proceeded to show them the finer points of digging and setting.
Also watching the shenanigans was a group of young Navy ensigns assigned to NAS Pensacola for flight training. They laughed at the spectacle of 13-year-old girls getting the better of our 17-year-old guys and no doubt were chomping at the bit to join the fray themselves. However, dressed in their freshly pressed, pristine service whites, they held back, lest a grain of sand ruin their look of cool, cultivated confidence.
We returned to the pitch early Sunday morning for our 3rd scheduled match only to discover that our final opponent, who had barely cobbled together enough players to compete the previous day, had decided to go to the beach instead. The team that had beaten us the previous day also decided to bug out for sun and fun, so as the only team left standing, we were awarded the first-place medal, becoming the first team in soccer history to win a tournament without winning a match or scoring a single goal.
We laughed about the meaningless medal on the trek back home Sunday afternoon, but at one point Number One got serious enough to turn down the stereo for a second and confide, "You know, it seems really weird that I'm going to be going to college in 2 years. It just doesn't seem like I'm old enough yet."
Alas, my son, you almost are, and that's why these trips are so important. As the disappointing tournament fiasco so clearly shows, these journeys together are about much more than soccer. They're about creating The Story of our lives, the tales that bind us together and serve as the grist for fond memories and laughter in the years to come before "the dust returns to the ground it came from and the spirit returns to God who gave it."
That's why it's important that what happens in Pensacola, doesn't stay in Pensacola, but is shouted to the world. True, it appears on the surface to be a small story, insignificant against the weighty headlines of the day. But it is truly, and ultimately, a clarion call to open our eyes and read The Story that we are writing at every moment and in every way.