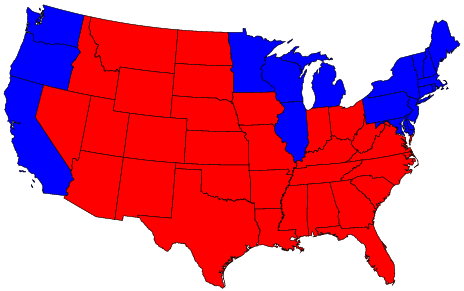 I am not a strong political partisan; I think I've made that abundantly clear in a previous post. Yet over the past week, my senses have been assaulted by those who are, people who believe that they alone possess capital "T" Truth and are, without a doubt, politically correct.
I've watched a constant stream of venomous TV ads (one Democrat suggested that his Republican opponent's ineptness resulted in a little girl's leukemia). I've listened to the sound of my phone ringing off the hook, followed by the inevitable voice message promising that if I elect conservative so-and-so, then the "good old days" will return in all their clear-cut, black and white predictability.
Not only have my senses been assaulted, but my intelligence as well. I'm really not sure who is politically correct; I find myself, rather, politically confused.
But this morning, I have come to several conclusions:
As to how, or if, I will vote tomorrow, I'll make that call when I wake up in the morning.