On This Night, No "Rammer Jammer"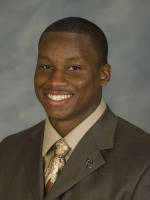 In the end, there was no "Rammer Jammer," only a circle of prayer.
Such was the scene at the fifty yard line in the middle of the field of battle surrounded by the towering expanse of Bryant Denny, the Temple of All Things Tide. Crimson clad warriors kneeling with maroon and white gladiators, shoulder-to-shoulder, gloved hand-in-gloved hand, pausing to grieve over and remember one of their own who had fallen, a victim caught up and devoured in the cruel maw of contingency and circumstance.
If there was one thing that world of college football needed after the 24/7 melodrama of Cecil and Cam Newton it was perspective. Mississippi State defensive lineman Nick Bell provided it in the form of his sudden death this past Tuesday. An intimidating 6-foot-3, 265-lb defensive end at the start of this season, Bell was diagnosed with synovial sarcoma, a rare form of cancer, on October 1st. Five weeks later, he was dead at the age of 20, leaving a legion of grieving family, teammates and fans.
Early on Saturday, many of them had attended Bell's funeral at Faith Chapel Christian Center in Birmingham. Now, a mere six hours later, they had traveled back down I-59 to Tuscaloosa to attempt to play a game in his honor. Each Bulldog player wore a black patch on his left breast with Bell's name and number. One, safety Charles Mitchell, wore his #36 jersey, as will a selected teammate for each remaining game of the season.
Prior to kickoff, there was a moment of silence in his memory. Where we sat, high in the north end zone upper deck, Bulldog and Tide fans mixed and mingled together and hung their heads. "We love you Nick!" called out one Bulldog fan. "Goodbye, Nick, we'll miss you!" called out another. There were numerous nods of affirmations and even a few "Amens."
As the memorium ended, Nick Bell was the one for whom the cowbells tolled.
Players on both sides of the line of scrimmage had been affected. Alabama defensive lineman Marcell Dareus was grieving, too. The two had been close friends, growing up near each other and playing against each other in high school. They spent a lot of time together off the field, "hanging out" and playing video games, most recently during Alabama's bye week. Marcell knew his friend was sick, but it wasn't until that weekend that he began to realize just how bad off he was.
Mississippi State Coach Dan Mullen had spoken with Marcell prior to the game. Mullen encouraged Marcell to play well for the rest of the season in memory of his friend. Nick would be honored, he said.
Marcell played like a man on fire Saturday night, a very inconvenient impediment to Mullen's offense schemes. I wondered at times if Mullen had regretted his pregame words, but I somehow doubted it.
The game was decided long before the start of the fourth quarter, and players on both sides who normally never see the field during a game tied up the loose ends. Everybody played, it seemed. Everybody did their part in honoring Nick Bell.
In the end, there was no "Rammer Jammer," only a circle of prayer. It didn't feel like we had beat "the hell out of" anybody. And even if we had, it would have been inappropriate to say so. Bulldog and Bama fans filed out of Bryant Denny, shaking hands and wishing each other a good night and safe travels.
Somewhere up the chain of command someone had made the decision to save that particular victory song for another occasion and a different opponent, perhaps one more deserving of the taunt. All in attendance on that cool November night were in complete agreement.