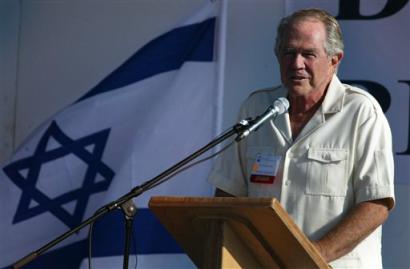 Probably by now, most of you have your minds made up about Pat Robertson–you're either "fer him or agin' him!" Is there any other alternative?
Maybe. If you dare to have your minds stretched and your notions challenged, then check out this post written by Bill Gnade at Contratimes. Bill is certainly no 700 Club shill, but in his trademark methodical and lucid fashion, he stakes out some sober and reasonable middle ground from which to view the current uproar over Robertson's remarks regarding "God's judgement" of Ariel Sharon and his recent stroke.
Bill is one of my favorite commentators in the blogosphere and once again he slams one home off the fast break (we are in the middle of college hoops after all, not baseball season!).