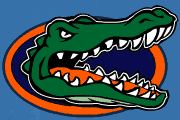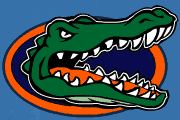 I hate diplopia (i.e. "double vision"). When a patient presents with that complaint, it usually means that I have to slow down, change my exam, perform different tests and ask a whole different set of questions than I normally would. I deal with it, but it's a real time sink. One of those, especially early in the morning, gets me behind schedule for the rest of the day.
If the Florida Gators win tonight, then I'll have a whole new set of reasons to despise diplopia. For one, it would mean that those slimy reptiles would then have become the latest team to win two titles in a row, replacing my beloved but down-in-the-dumps Blue Devils who currently hold that distinction ('91, '92). Furthermore, it would also mean that the Gators would then hold both the national collegiate football and basketball titles within the same year, making it all the more difficult to avoid the loud and proud Gator fans who, though few in number, do turn up at inopportune times around these parts.
But what I really hate is that if the Gators win again, it means that I'll have to watch this one more time, and that might be just a little too much. Last year it was cute; this year, it's annoying. I'm not sure even sure what a Buckeye is, but tonight it won't matter. I'll develop a taste for them if it means I won't be seeing that again.
I hate diplopia. Go Buckeyes–whatever you are.