Vote for Boo–It's the Right Thing To Doo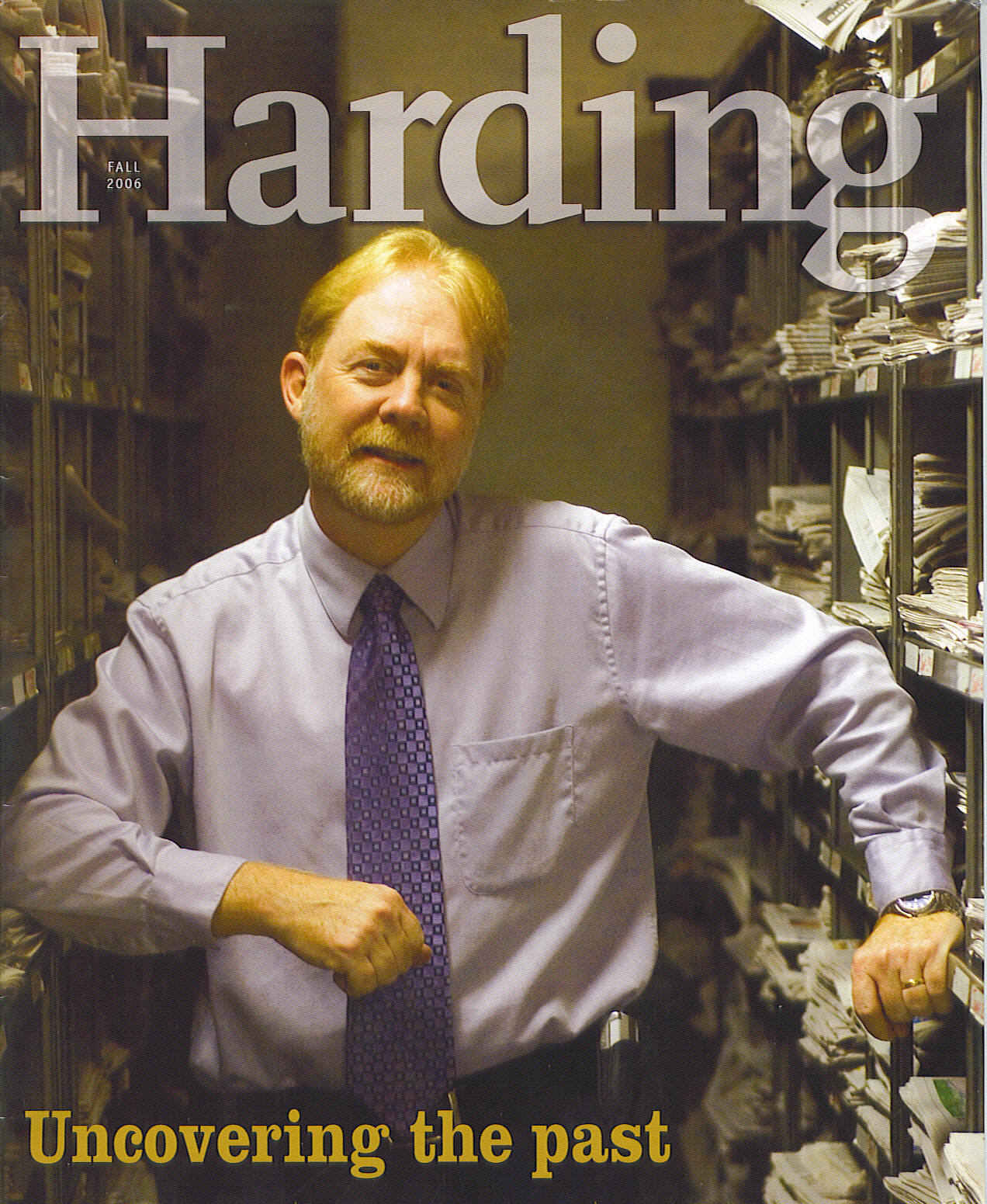 When I was in high school, I had a teacher who made sure that we knew about the civil rights struggle in America. I'm thankful that I learned early in life about Medgar Evers, the Birmingham church bombing and the murders of civil rights workers James Chaney, Andrew Goodman and Michael Schwerner. I can remember chafing and squirming when I learned how the perpetrators of those crimes had escaped justice and were still free to live their lives as they pleased.
Little did I know that the goofy, red-haired guy wearing the suspenders and top hat who used to do the announcements in chapel at Harding would be the one to help bring those scoundrels to justice. But that's exactly what Harding grad Jerry "Boo" Mitchell did.
His intrepid investigative reporting for the Jackson, Mississippi newspaper The Clarion-Ledger has led to the reopening of several civil rights "cold cases" and the arrest and conviction of five former Klansmen, including the notorious Byron De La Beckwith, the killer of Medgar Evers. He endured death threats and was even portrayed as a "pesky reporter" in the 1996 movie Ghosts of Mississippi. And if all that weren't enough, his reporting has also resulted in the posthumous pardon of Clyde Kennard, an African American Korean War veteran and Bronze Star winner who had been imprisoned in 1960 for a crime he never committed.
For his reporting which led to the arrest of Edgar Ray Killen, the murderer of Chaney, Goodman and Schwerner, he was named a Pulitzer Prize finalist for beat reporting in 2006. His Pulitzer Citation read:
For his relentless and masterly stories on the successful prosecution of a man accused of orchestrating the killing of three civil rights workers in 1964.
You can read more about his work here and here.
So, if you are a Harding grad, please take a few seconds of your time and go here and vote for Jerry "Boo" Mitchell for the Harding University Distinguished Alumnus Award.
Vote for Boo–It's the Right Thing To Doo.