The Great Blizzard of '06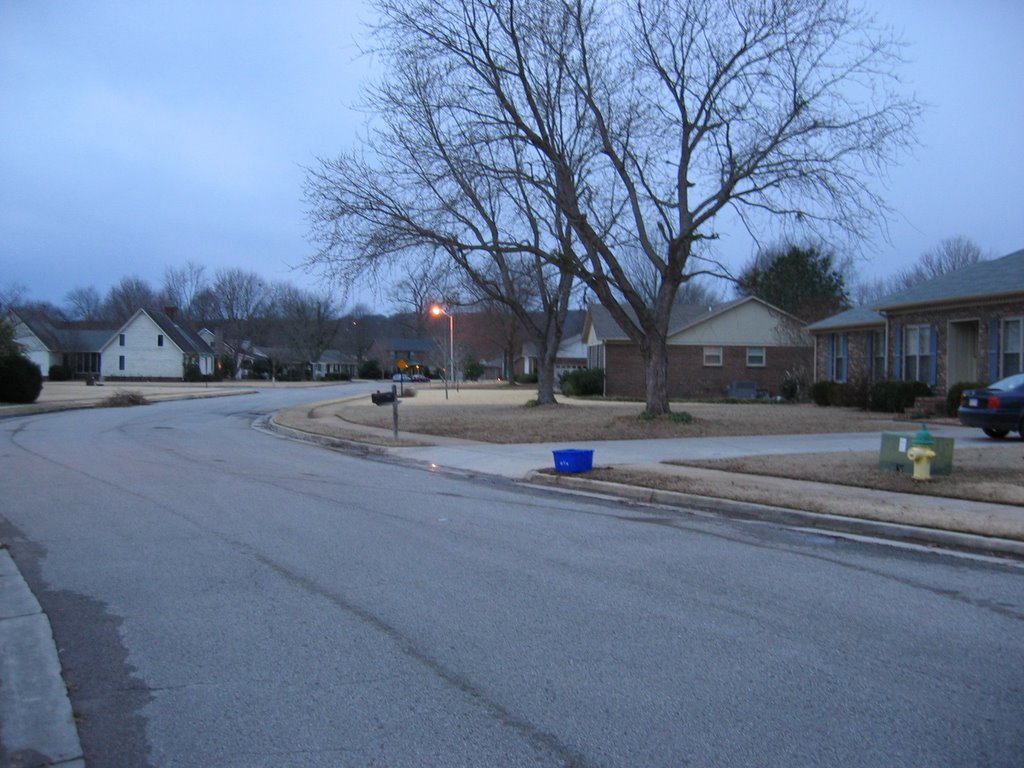 As you can see from the picture of my street taken just a few minutes ago, things are pretty rough in Huntsville this morning. The Great Blizzard of '06 which we all feared is upon us. Things are shut down pretty tight–good thing I was able to beat off that little 80-year-old lady for that last loaf of bread at Target yesterday. As for the 5-year-old boy whom I tackled for that gallon of milk, well, life is tough and hardly fair and he might as well learn it sooner rather than later.
Since I am considered "necessary personnel," I will attempt the treacherous drive to work through this blinding blizzard–just hope I don't suffer from "white-out." Oh, well, if I do, I'll put on my snowshoes and try to trek the rest of the way–just hope I don't run into any wolves like ol' Buck did in Jack London's "Call of the Wild."
What's that you say? What snow? Oh, yes, there is that minor detail, but it's coming, you see, and here in Huntsville that's all that matters. The mere threat of snow, the fact that local doppler radar has picked up the scatter of a few flurries falling in Tupelo, Mississippi is news. Real News. Not that kind of news from the Middle East which is mere distraction, but the kind upon which life hangs in the balance, the kind that keeps our eyes glued to the sky for signs of that first flake which will portend the deluge to come.
Oh, ye Yankees, go ahead and grab your jollies at our expense, but when it comes, we will be prepared. And what will you be doing? Starving for want of milk and bread is what you'll be doing. But, if you stop laughing long enough, we might show you some of our magnanimous Southern Bible Belt manners and share some of our stash with you.