Now That's a Bad Hair Day!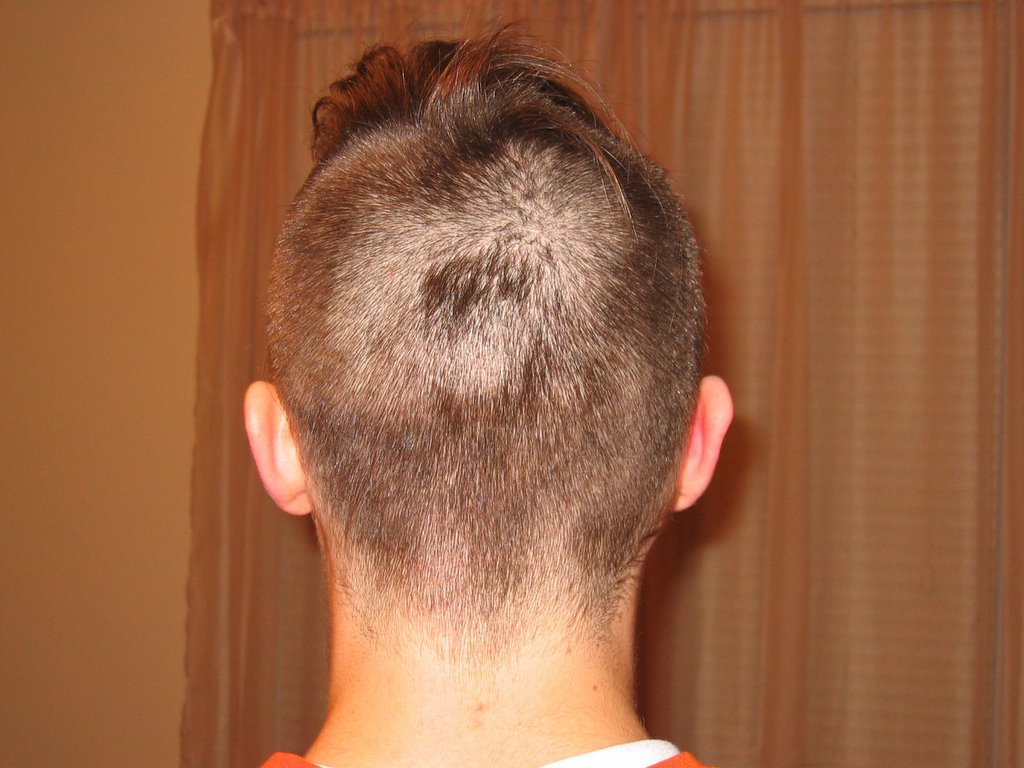 Number One Son recently made the varsity soccer team at Grissom High School. With 10 state championships since 1988 and an overall record of 317-35-15, playing for the Tigers is the Alabama high school soccer equivalent of playing college hoops for the Duke Blue Devils. Number One has put in countless hours over the years improving his game, waiting and hoping for the chance to don Grissom Orange–well done, son.
Of course, such opportunities have their price. We've spent a fair number of dollars over the years playing for club teams and shuttling to various matches and tournaments around the Southeast. In his case, making the team cost him his hair.
Like the military and countless other sports teams and organizations, "making the team" also means undergoing the ritual head shaving which is designed to remind newcomers that yes, you made the cut, but guess what, you are still lower than dirt. At Grissom, clipper-happy seniors show off their creative styling with old favorites such as the "Mohawk," "Friar Tuck," "Horse's Mane," "Patches" and "Halo."
Now this initiation is purely "voluntary," mind you, since the city school system has a strict "no hazing" policy. But over the years, most new players have consented, and Number One figured that in the best interest of tradition and esprit de corp he would go ahead and lose the locks. He ended up with a classic "Combover" consisting of shaved sides and back but with enough left on top to flip over to one side. We thought he looked a little like a 1980s punk rock star when we first saw him–the only thing missing was the body piercings (note to Number One: don't go getting any ideas).
The new inductees are then required to wear their "new do" to school for one day after which they are allowed to clean things up with a standard military buzz. I had given our family hair stylist a heads up, so to speak, that this was coming and to be prepared for a major repair job. She didn't seem too concerned and said that it would grow back quickly and not to worry. But when she first saw Number One walk into her shop, her eyes bulged like Roger Rabbit and she lapsed into her native Korean, ripping off a string of unintelligible exclamations. It took some work, but she managed to get him to the point where he looks like your average Marine rather than Sid Vicious reincarnated.
There are some advantages to having a 17-year-old with a bald knob. For one thing, it's fun to rub (it feels sooo soft!). Also, early morning grooming time has now been reduced considerably. In fact, we may actually make it to church on time for the first time in years. Now if I can just get Number Two and Number Three sons to speed up a little…hmmm…
If I keep up my present rate of hair loss, I may soon end up with a "combover" of my own (actually more of a "combforward") and join Number One in the ranks of the bald but proud. So, ladies, if you think you're having a bad hair day, just remind yourself of this picture and count your blessings (and the hairs on your head). At least you're still fretting over your hair and not just combing it over.