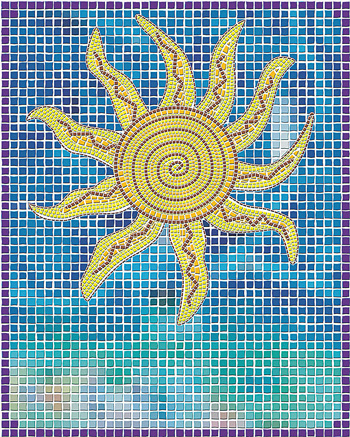 With temperatures in the triple digits this week, I had a flashback to a scene from a few years ago when our family sought relief from those sunburn blues in the form of a jazz concert at Big Spring Park in Huntsville. Afterwards, the muse struck, and the result was a wee little essay (or is it a beatnik poem?) which was published in The Huntsville Times about a week later:
A simmering sun burns off the last of the July haze and slips beneath the rim of the Von Braun Center.

Over by the Big Spring, the Grissom High School Jazz Band tunes up for its upcoming European tour in front of a hometown crowd. Hundreds are seated around the gazebo in their camp chairs and on blankets, hoping for some soothing relief from the sizzling summer heat.

Soon, the waves of samba, salsa and swing ripple through the sweaty throng, washing away their sunburn blues. A tenor sax sings "Sultry Sunset," and we look at each other and collectively say, "Yes, that pretty much says it all."

After a little more scat and some "do-wap-de-woos," we arise, refreshed, and walk into a cooler darkness. We're all jazzed up–and ready once again to face the angry, rising sun.
And Maynard G. Krebs said: Cool, man. Cool.