The Last of the Doughboys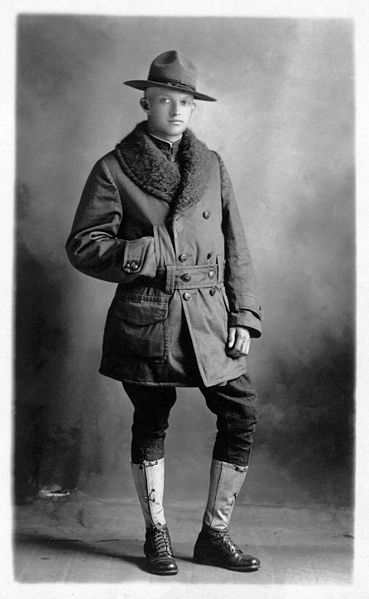 Although yesterday was officially Veterans Day, every day is Veterans Day for me. By virtue of my choice of practice, I have the privilege of providing eye care to "him who shall have borne the battle, and for his widow, and his orphan" (and increasingly these days, her as well).
I consider it an honor and a privilege to care for these men and women who are, by and large, among the most decent, salt-of-the-earth folks you'll ever meet. Indeed, they are cut from a finer grade of cloth than any politician who ever sent them into battle. At this point in my career, if I was suddenly thrust into a situation where I had to care for the well-to-do and whiny LASIK/liposuction crowd, I would probably end up strangling someone in frustration. Better for me (and humanity) to stay where I am.
I really don't have a favorite group of veterans–there are good 'uns and bad 'uns from every era and every war. But I do confess to having a special place in my heart for the Doughboys from World War I. In the early 90s, I had a handful as patients, but they seem to be all gone now. In fact, there are less than twenty left in the United States.
Thankfully, Harding University graduate Will Everett took the time and effort to make sure that these remaining few didn't slip away without being noticed. You can check out an article on his "WWI Living History Project" here and some actual video and sound clips here. If you're looking for a way to honor veterans and connect with the day, then take a few minutes and listen to their stories.
I bet the last of the Doughboys got such an eyeful that they must have felt like they had seen it all. It was, after all, The Great War.
Little did they know that they hadn't seen anything yet.