Artificial Tears Are Good. Natural Tears Are Better
A tip o' the hat to fellow optometrist and nation's servant Lt. Col Hal who passed on this fine article, "The Vision Thing," from Christianity Today.
Artificial tears are the workhorse of eye care. I'll tell you what I tell my students and patients–when all else fails, lubricate, lubricate, lubricate. It's really not a question of if you have dry eyes, but how dry are they and how much do they bother you? Our modern lifestyle, especially all the time we spend in front of computer screens, contributes greatly to the surge of dry eye that I've seen over the past 20 years.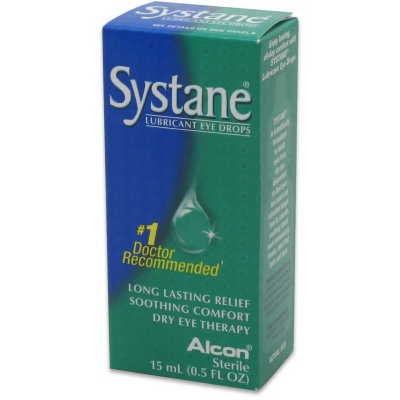 Here's a tip, free of charge: all eye drops are not created equal. It can be confusing with the dozens of OTC drops available at your local Wal-Mart or Target. Ask your eye doctor, or take my word for it: Try Systane. It's my personal favorite. Use it 3-4 times daily. It's good for what ails ya.
Of course, natural tears are the best of all. Especially the ones associated with laughter and sadness. I can usually tell after spending a few minutes with someone whether or not they've cried tears of sadness in the past–they are the ones who bear themselves with great humility and don't claim to have all the answers. I can also tell the ones who've cried tears of joy too–they have a palpable mirth about them and don't take themselves, or anything, too seriously.
Artificial tears are good. Natural tears are better.