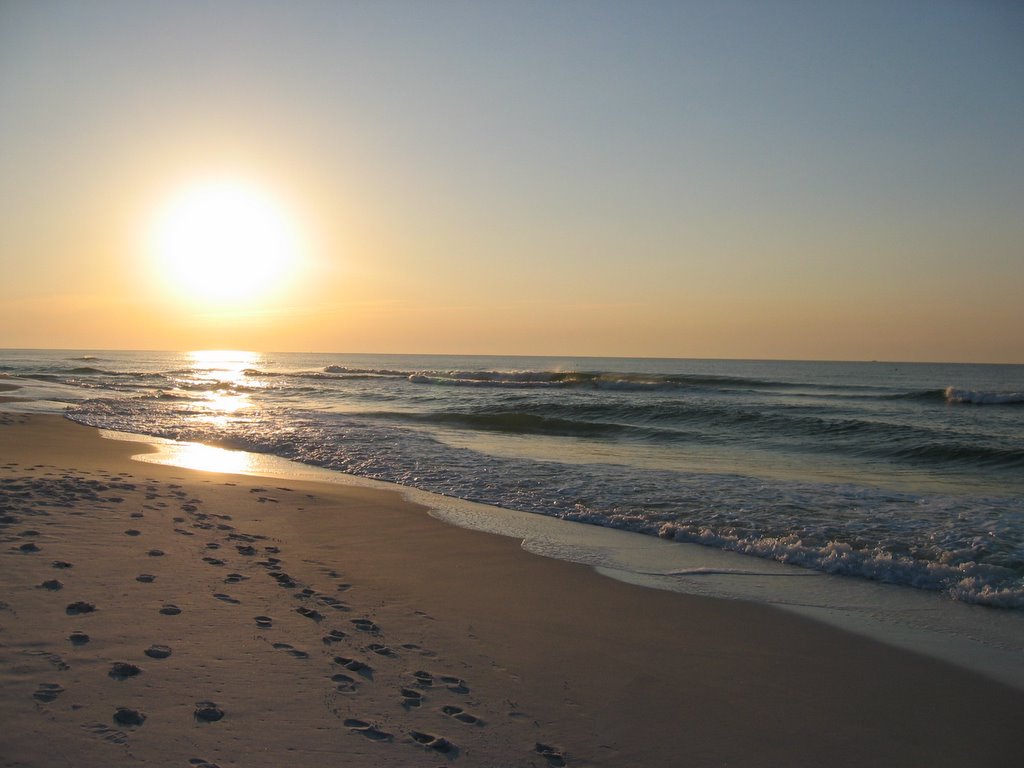 There is a favorite thing that I'm supposed to give up for Lent, but blogging, soccer and trips to the beach are not on the list.
This weekend I have the tough assignment of carrying Number One son and one of his Grissom High Tiger teammates down to Orange Beach, Alabama for the Island Cup Soccer Tournament. I know, I know, it's a sacrifice–very much in keeping with the spirit of Lent–but somebody's got to do it.
We have two matches today and hopefully a semifinal and final tomorrow. If we make to the final Saturday night, I'll be facing a dilemma considering how it's scheduled at the same time that J.J. Redick and the other Duke seniors will be playing their last game at Cameron Indoor Stadium against the team whose name we dare not speak. I'll just have to cross that bridge when we I get to it, but Number Three if you're reading this, please be sure to set the DVR to record the game–thanks.
It has been almost two years since I've been to Orange Beach and about a year and a half since Hurricane Ivan ravaged the city. The denizens of this resort community have done a great job of cleaning up and rebuilding, but the project is still ongoing–utility and construction workers speaking mostly Spanish filled the lobby of my hotel when I went down to get my morning coffee and banana nut muffin. There are essentially no dunes, and the beach is now a broad plateau and much easier to traverse, evidence of the extensive erosion and subsequent dredging post-hurricane. Overall, I'm impressed with the look of the city and the resiliency of the people here to reconstruct both their buildings and their way of life.
Granted, there are tougher Lenten tasks than standing around Orange Beach, Alabama in seventy degree weather without a cloud in the sky watching the Grissom Orange play "The Beautiful Game." I'm thankful this morning for the grace of a God who calls us to a season of repentence, but does not begrudge us a little fun, sun and soccer along the way.