Honest Abe Gets a Makeover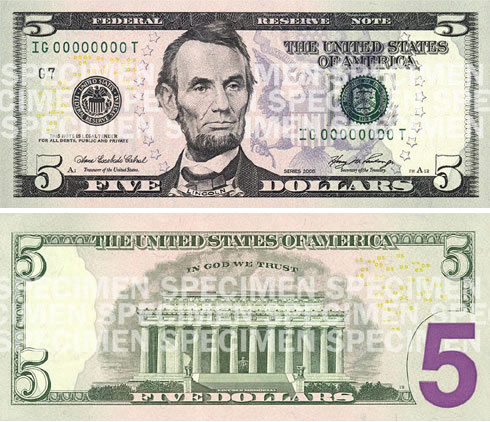 Get an eyeful of Honest Abe's makeover.
The new $5 bill, which was unveiled last September, will be issued beginning tomorrow. Among the new and improved features is a large, purple numeral 5 in the lower right corner, which will not only make it harder to counterfeit, but also easier for the visually impaired to see. And given the size of the rapidly-aging baby boomer demographic, that's a move I heartily endorse.
Five dollar bills–in this era of rising gasoline prices, may we all have more of them.