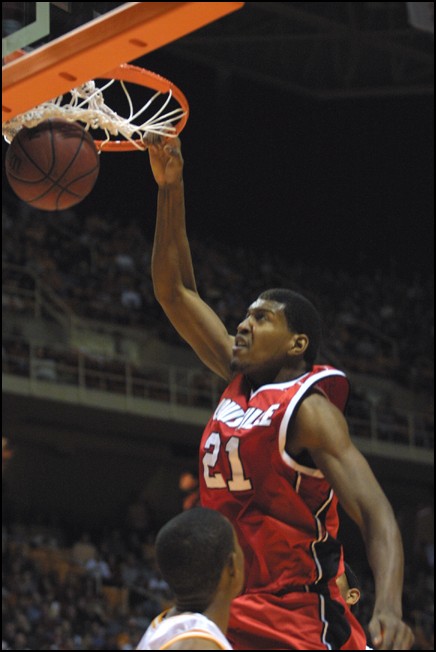 I regret to announce the sudden death of Marvin Stone of Huntsville from an apparent heart attack. He collapsed at halftime of a game in Saudi Arabia yesterday where he has just signed with his team Al Ittihad Jeddah. He was 26.
Marvin was a McDonald's High School All American, Alabama Mr. Basketball and the main cog in the Grissom High School State Championship basketball team of 1999. He went on to play for Tubby Smith at the University of Kentucky and later transferred to The University of Louisville. There he started 23 games, averaged 10.3 points, 7.1 rebounds and 1.5 blocked shots during his senior year for Rick Pitino's Cardinals. The highlight that year was a 16 point, 7 rebound performance in a 81-63 win over his old team the Kentucky Wildcats.
Marvin was not drafted by the NBA, but he had gone on to a satisfying career playing overseas. He was a good kid, and those who saw him play will never forget him.