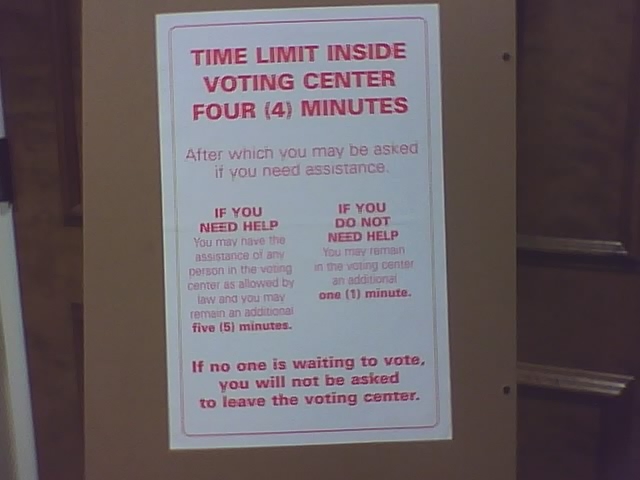 Wow, I've heard of term limits before, but never time limits.
Has anybody else seen anything like this?
I doubt it was enforced, but I had my sample ballot filled out and it still took me probably close to 3 minutes. It made me wonder if older folks who might be a little slow with their eye-brain-hand coordination and wearing who knows what strength of OTC reading glasses might not have a little trouble beating 4 minutes.
When the volunteer checked me in she said that she couldn't find my name and asked me if I'd moved. She always comes to the first Michael "X" on the list and stops. I politely reached over the table and moved her ruler down to the next line which contained my name and the right address.
I voted at lunch and didn't wait in line at all. I'm wearing my "I Voted Sticker" and will exchange that for my half-regular, half-decaf tall at Starbucks after work. I don't think I'll be up all night, so half and half should do.