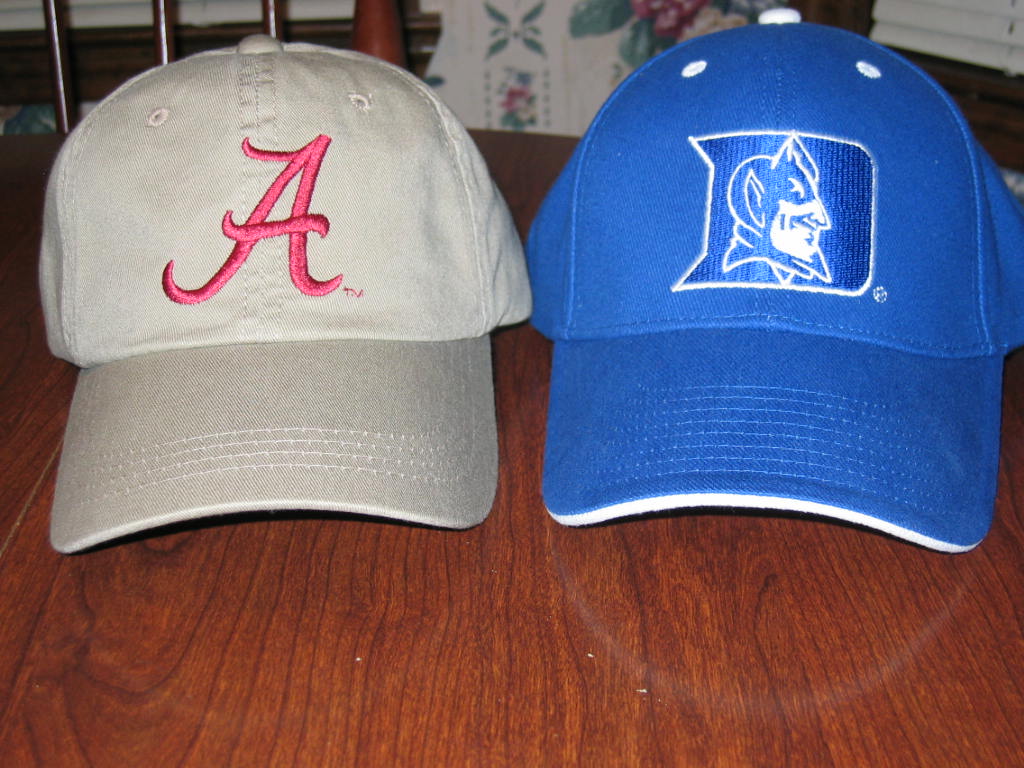 The weekend has concluded, the Tide hung in there for a while but didn't escape from "The Swamp" and "Wide Right Jesus" is still signaling "no good."
But unless the world screeches to a halt and stops spinning on its axis, the Crimson Nation should be be smiling next week at this time after dismantling one of the nation's most feeble college football teams, the Duke Blue Devils. I suspect the boys from Durham are making a handsome sum for showing up in Tuscaloosa for their thrashing. Duke lost their Homecoming game 37-0 to UVa on Saturday, so look for Saturday's game to get butt ugly very quickly. The word is that Alabama will reciprocate in the future by traveling to North Carolina, probably to a major venue like Charlotte.
Thanks to some help from friends, we've scored some tickets to that game, so we'll be heading down to T-town for my first Division I college football Game Day ever. Well, I did watch Vanderbilt play a couple of times in the early 90s when I lived in Nashville, but does that even count?
Several have asked: Which hat will you wear?
Answer: Are you serious?
Let me make one thing perfectly clear: my allegiance to the Duke Blue Devils does not extend beyond the front door of Cameron Indoor Stadium. Yes, I bleed Blue Devil Blue when it comes to college basketball, but I've lived in Alabama off and on for over 17 years now. As Forrest Gump would say, "I am not a smahutt man," but when it comes to college football, I know which side my bread is buttered on.
—————–
P.S. For all you Walmart lovers/haters, I picked up those hats for $5.00 each at my local Supercenter and still managed to sleep soundly with relatively little trouble to my conscience. Amazing, but true. Yesterday, I was picking up some birthday flowers for Eyegal (Happy Birthday dear!), and I even picked up a Notre Dame hat as well–just to cover all my bets.