Starsky and Hutch, Where Are Ye?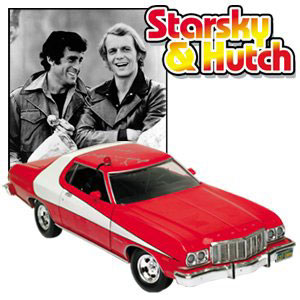 I thought this was supposed to be the Torino Olympic Games? If so, then where the heck are Starsky and Hutch and that hot, heavily-muscled car of theirs? Can you imagine what would happen if you let those two compete in the two-man bobsled event? Well, those prissy Europeans wouldn't be taking up so much room on the medal stands, I can tell you that much!
If you're like me and you're a little confused on whether Torino is a car, a golfer or a Canadian city then help can be found at sportswriter Frank Deford's NPR commentary and this story from NPR's Alex Chadwick.
So far I've seen Bodie, Michelle (for a moment anyway) and Apolo, but Starsky and Hutch, where are ye when we need thee?