Duke's done, but after the requisite 24-hour grieving period, I've done switched to another team. I'm now a Davidson Man: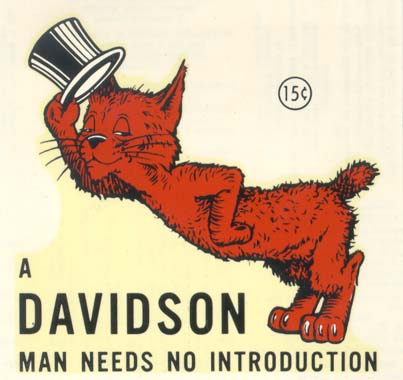 That's about how much my bracket is worth after week one: 15 cents
Number One and I visited Davidson's lovely campus before his senior year of high school, so I feel I can lay somewhat of a claim. Also, I actually saw Stephen Curry's dad Dell play when I was a grad student at Virginia Tech. That makes me old enough to be Stephen's father, which, on this Monday morning, is just another depressing thought to contemplate.
Oh well. Go Wildcats! And Go Duke–next year.