After coming clean on my shoe addiction, I'm ripping off a page from everybody's favorite Catfish Queen reject Nancy French and having my first contest at Ocular Fusion.
(Cue the audience to shout) Name…That…Shooooe! (cue wild, audience applause and generic game show music)
That's right, the first person to correctly ID the following shoe will receive, courtesy of yours truly, a signed copy of Doug Mendenhall's new book, How Jesus Ended Up in the Food Court: Seventy-Seven Devotional Thoughts You Never Thought About Before.
Here's the picture. Remember, I'm looking for the exact name of this Nike classic: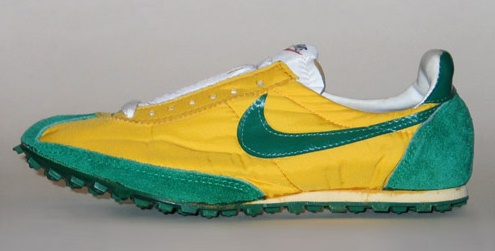 It's really not that hard; there are sufficient clues scattered here and there that should lead you toward the correct answer.
Got "sole?" We shall see.