6000 Pennies for My Thoughts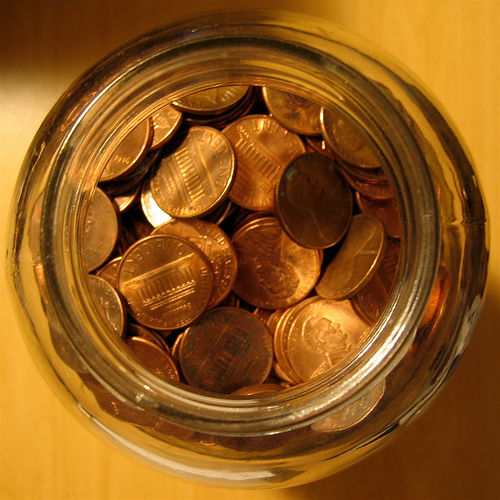 Remember the old expression, "A penny for your thoughts?"
Well, if someone ever says that to you, my best advice is to hold out for more. You see, I've discovered somebody who's willing to pay me 6000 pennies a month for my thoughts! Not Bob Woodward. Not George Will. Not Dave Barry. But me. Little old me.
Now I know how excited The Soggy Bottom Boys must have been when they found out that they could actually get paid for singing into a can.
I've been dropping a few hints lately that I might be branching out a bit from blogging this year, and I'm pleased to report that has come to pass. Last fall, I applied to become one of five community columnists that The Huntsville Times hires each year to write a monthly column in the Sunday editorial page. I was told that the decision would be made by the end of November, so when I hadn't heard anything by mid-December, I assumed that I hadn't been selected.
But on Christmas Eve while visiting family in Virginia, I received a very unexpected present–a call from the editorial page editor congratulating me on my selection and asking me to send a picture to use for the column. I know, it's not exactly The New York Times or NPR, but hey, you gotta start somewhere.
My first column appeared in yesterday's paper. Longtime Fusioneers may notice that this was a retooling of an earlier blog post (most of the first paragraph from this post appears in the print edition of THT but was left off the online version for the sake of space).
Speaking of space, that original post was 1,148 words. Each column that I write must be trimmed to no more than 680 words. That sort of draconian diet makes for some merciless self-editing, but it's a good discipline to learn and it spills over into many other areas of life. "The more words, the less the meaning, and how does that profit anyone?" The Preacher in Ecclesiastes asked. I wish more preachers would listen to him–and writers too.
If you really want to love your neighbor, keep it short and sweet, bub.
I decided to write my first column about something I know well–eyeballs–and use a little self-deprecating humor (everyone loves a good "comeuppance story," after all). Hopefully, by showing that I can poke fun at myself and laugh a little, I can till the soil and earn some cred should I eventually decide to tackle something more serious or controversial.
In fact, if you read Sunday's column carefully, you might spy two words that together may serve as seed for a future too-hot-to-handle column which, in these parts, will no doubt earn me a bushel basketful of Bible thumpin', self-righteous nastygrams. I'll keep an eye on the paper during the week and let you know if I get any doozies in response to something I write.
But for the most part, I'll probably try to keeps things lighthearted and upbeat–just like the ol' blog. My column will be appearing the 2nd Sunday of each month, and I'll post a link on the Monday after.
Well, so much for my anonymity, as if it ever existed in the first place. Boy, I'll really have to watch what I say now. Of course, I don't want to remain too unknown.
Especially when it comes time for them to mail me that big jar with the 6000 pennies.