Dear NPR–Look No Further, I'm Your Man!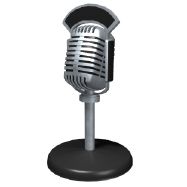 Dear Anonymous National Public Radio (NPR) employee,
Thank you for stopping by Ocular Fusion at 1:49:04 PM on Thursday, June 1, 2006. I noticed that you didn't reach my blog via a referring link such as a search engine or another blog. That probably means that you either had my site bookmarked or perhaps emailed to you by one of the many talent scouts whom you've no doubt commissioned to scour the highways, byways and backwoods of America for fresh, emerging commentators and writers such as yours truly.
I'll try to overlook the fact that you didn't browse through any of my posts and that my stat counter indicated that you stayed approximately "0 seconds" before moving on. I'm figuring that you simply got distracted by some looming "All Things Considered" deadline which was bearing down on you at that time of day and were forced to abandon my blog before you had a chance to sample my many fine wares.
Speaking of considering things, you should check out the 45 comment post on John Denver which is part of my barely-clinging-to-life, but soon-to-be-revived series, Blogging–The Wonder Years. I'm sure that you'll find my rapier-like wit and probing insight to be right up your alley. Don't pay any attention to all those other people like JRB, Patrick, Bill, Scott and Nancy (she already has a book deal anyway and doesn't need any help). Focus instead on the way I play off their comments, creating the sort of intellectual repartee and playful banter that will be a smash hit with all those Volvo-driving soccer moms, bankers and lawyers making their way home to their 10,000 square foot shanties in The Hamptons during the PM drive time hours.
And don't forget to check out my post (ahem, attention Technorati), The Da Vinci Nap–A Review (Sort of). If you print that one out, hold it to a mirror and chant "Which is better, one or two?" the words will rearrange themselves into a human face, revealing the identity of the second shooter on the "grassy knoll." Speaking of conspiracy theories, you may want to read my stunning expose on the rise of Googlezon. That one's really got me looking over my shoulder and checking the skies for black helicopters these days.
Oh, I almost forgot to mention that I have previous radio experience to boot (as if you weren't already impressed enough). In the fall of 1980, I was the voice of the 11 PM news at KHCA radio, the student station at Harding University. That was a real hot market, located in the bustling metropolis of Searcy, Arkansas (but you probably knew that already). And–get this–I was only a first-semester freshman! I was told by the approximately six people who listened to me regularly (apparently they couldn't get a date either) that I had quite the golden throat. To this day, I can still sign off just like it was 1980–"This is KHCA…Seeeeearrrcy!"
So, I hope you can plainly see that I'm just the sort of new voice you're looking for. I would even let you borrow the name Ocular Fusion for a regular segment on your "Morning Edition" show if your heart so desires. After all, how much more Car Talk and Prairie Home Companion can the country take? It's time for some fresh vocal cords to step foward and sieze the microphone…it's time for Mike the Eyeguy!
Look no further NPR–I'm your man!
Sincerely,
MTEG